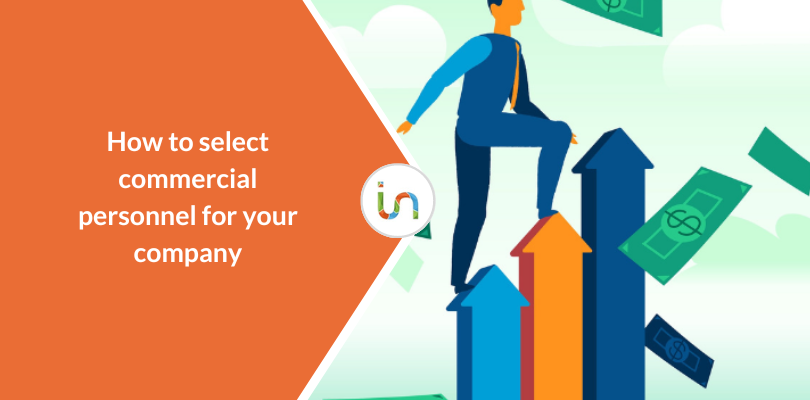 How to select agents, salesmen and commercial staff for your company
Agents, salesmen and, in general, all the personnel linked to the sales force are fundamental for a company that focuses on marketing products or services. But how best to select them? What skills must they have? And how do you build a sales network that manages to attract new customers and establish lasting relationships? As well as keeping up to date with what your company has to offer?
This is what we will try to find out in this article, trying to understand which sales personnel to look for, the skills that should not be missing, and then understand which tools to use to make an appropriate search and selection.
How to attract and select talented sales people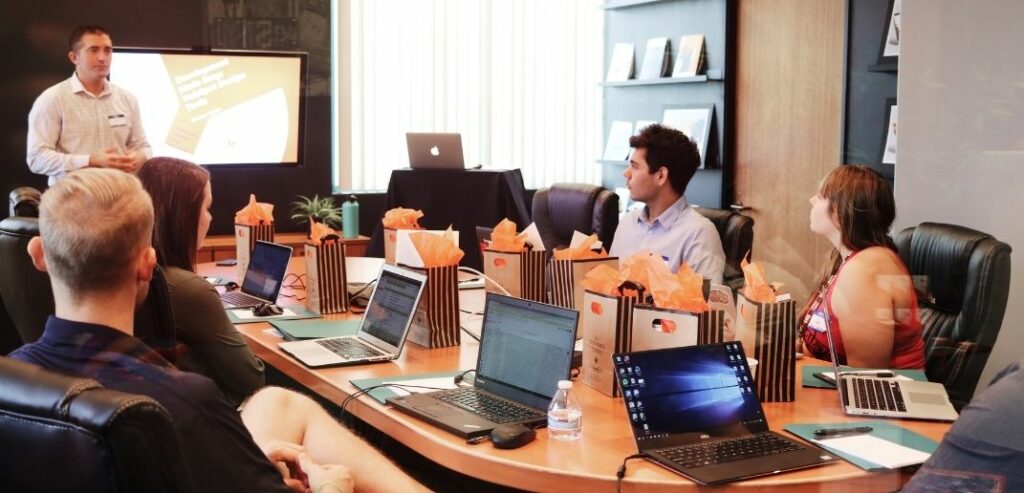 It's not enough just to have a great product or service: if there's no sales team behind it that knows how to tell the story, propose it and consequently sell it, unfortunately beauty and functionality are also missing. That's why most companies place great value on sales people, and sales is a fundamental, if not crucial, area of business.
And so far we're sure you'll agree with us, but how do you actually attract and select talented salespeople? Here are a few tips on how best to select salespeople.
Understand your ideal candidates
Sales is something that often attracts those who are new to the business or don't have a very clear idea of what they want to do in life. This is because people think that everyone can sell. At the end of the day, all you have to do is study the product and then offer it. But that's not the case at all.
It also doesn't help that you only need to do a search on LinkedIn with the word salesperson, sales agent or sales manager, to name but a few, to find lots of job offers. This is where abundance can be counterproductive and especially make people think that one position is as good as another. That is why clarity is needed.
Establishing the minimum qualifications that salespeople in demand should have, identifying the years of experience and the level of education are the first steps in selecting excellent salespeople.
These initial steps will help you to filter the candidates – if you search on LinkedIn for example – and to have a sort of range within which to move.
Clarify where to look
Another important point: what are the sources to draw on? In addition to LinkedIn, career days, including virtual ones, can be important, especially if you are looking for junior profiles, as can contacts with universities to organise paid post-graduate internships. And why not? Social media such as Instagram or Facebook, where you can see a person's approach to relationships and how they relate to people, can also make a difference.
Write a great job posting
The above obviously goes hand in hand with having to write a great job posting.
Once you have clarified what you are looking for, this should also be reflected in the job posting that you write, taking into account how people might arrive at the ad.
Using keywords, then writing it with SEO in mind, i.e. search engine friendly, is an important detail.
Therefore, the advice is to understand who you want to target, the so-called candidate person, and how to attract them. Starting with an effective and catchy title, continuing with a clear and well-structured text with keywords and not forgetting the life cycle of an ad. These are all things that will help you to write a perfect job ad and really do some recruiting marketing.
Get referrals from your existing sales team
Equally important is making the best use of your current sales team. If there is a good relationship and it is a team that works, it can help you a lot in your sales recruitment.
Also because anyone working in sales will certainly know people who do this job or would like to do it.
Therefore it is important to encourage referrals by all means, inviting people to refer others and perhaps providing incentives for those who do.
Involving the existing sales team has two advantages. On the one hand, the people in the company are informed about the ongoing selection and expansion of the network – which can also mean better work management – and on the other hand they know they can contribute.
Offer competitive fees
Sales people look at compensation a lot, especially if it grows as they get the job done. They have very direct knowledge of the business and of course they know how much they contribute to increasing it in a concrete way. That's why if you want to attract high-level sales people, you need to explain the details of sales compensation clearly, starting with the job ad. This is an element that can and does make a difference.
Which sales people to hire in your company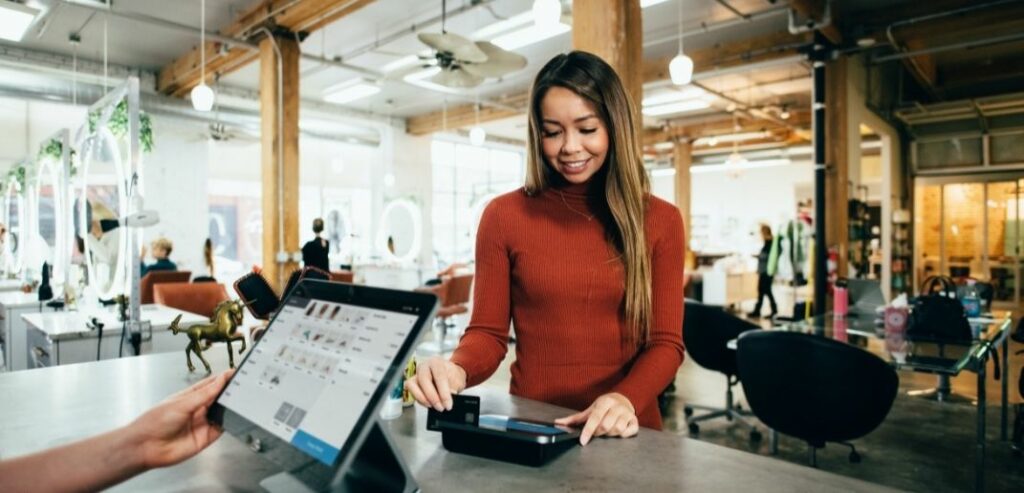 And which sales people might you need in your company? Here are some that you might need:
Inside sales: also called telesales or outbound telemarketing. This is the sales person whose job it is to develop new business relationships with potential customers. Often this is done over the phone – we talk about telesales – but it can also be done by email or through another channel, such as a contact form that you are asked to fill out to download a white paper or e-book. We talk about outbound when it is the person who calls, inbound when the business relationship is developed following a call from a customer who has seen an advertisement and wants to know more;
Sales account or also called account manager: the person who takes care of acquiring, but also managing and developing – perhaps by focusing on upselling – the customers assigned in a well-defined area or a well-defined customer segment;
Business Development: one who deals with business expansion strategies to acquire new customers or markets. It is usually a senior profile who holds managerial roles and has very high market-related skills;
Sales Agent: is one of the most common figures, working on assignments and promoting commercial contracts between the company and potential customers. If he works for only one company and it is foreseen in the contract he is a single agent, otherwise he can work for several companies. 
Export Manager: as the word itself says, he deals with exports, i.e. developing foreign markets, which is why he is a figure that not all companies have. If they are interested "only" in domestic markets it is superfluous, but fundamental once horizons are opened up, even in the so-called exploratory phase.
Back Office Sales: this is the person who stands behind and supports the activities of the accounts. It has a fundamental role because it manages requests, takes care of order placement and prepares commercial offers. it is an interface with the customer, but it also gives direction to the sellers.
E-commerce Manager: who takes care of the online sales channel and grows it by coordinating promotion strategies and web marketing.
Sales assistant: also known as a salesperson or shop assistant, this is the person who handles sales inside shops. They have a physical, direct relationship and is therefore the voice but also the ears of the company.
Using a correct job title is very important to carry out a sort of pre-screening right from the start. It should also be added that very often, in this field, professional figures tend to overlap and do not have such a clearly demarcated boundary of action. The advice, when approaching the writing of an advertisement, but also later during the interview, is to weigh up well the keywords used in relation to the professional profile that we want to include in the workforce. The clearer we are on the profile we are looking for, the clearer we can be in illustrating the skills, competences required and scope of action to the candidates, and the easier it will be to start a positive selection process, in line with the objectives of the company and the candidate.
Competencies and skills useful to your sales team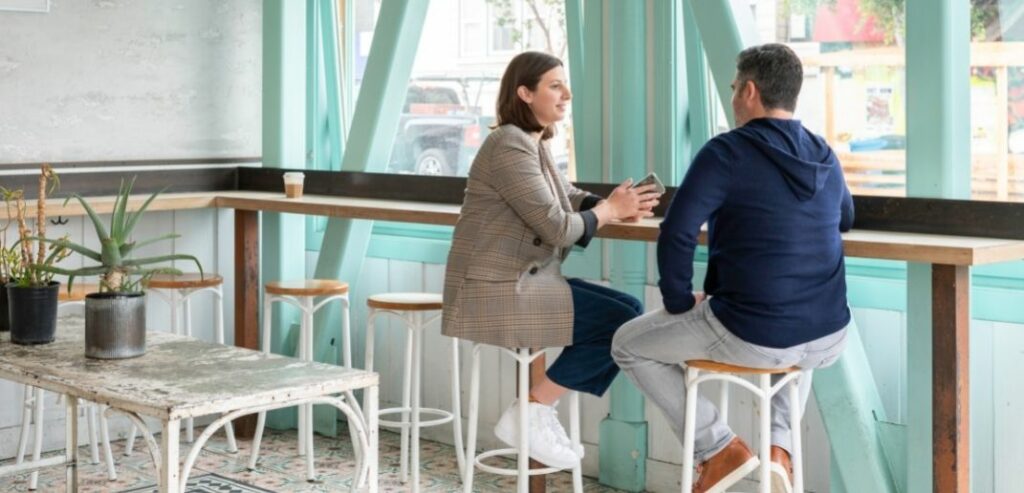 And what are the skills that a sales team must have?
It is a mix of hard skills, i.e. technical skills, with soft skills, i.e. transversal skills.
While the hard skills change according to the role, here are some general qualities that a salesperson should never lack:
Strong motivation;
Competitive nature;
Organisational skills;
Tolerance to rejection;
Communication skills;
Relationship-building skills;
Ability to understand customer needs;
Ability to work independently and take initiative;
Problem solving;
Result orientation.
Commercial research: how to do it with an ATS
In order to do what we have said so far, a great help comes from an ATS software such as In-recruiting which offers many advantages in selecting commercial figures. These include, for example
group the CVs you receive according to type, origin or other criteria you consider important;
optimising the selection and screening of CVs by researching the skills that are important for salespeople;
carry out the selection in a collaborative and team mode: each person in the team can contribute, – check the progress of the application, share feedback;
keep track of how the selection process is going and of all the actions carried out such as sending e-mails to candidates, scheduling calls, interviews or video-interviews, feedback to candidates, etc.;
publish their job advertisements on multiple job boards thanks to multiposting including social media;
have integrated reporting and evaluate future moves in relation to ROI.
These are some of the functions of an ATS such as In-recruiting, a very effective tool to help you do Talent Attraction and take care of all the phases of the candidate journey.
Selecting salespeople by geographic area: the benefits of communicating by target audience
Another useful feature of In-recruiting is the new tool for creating and sending SMS and newsletters: Sendin.
What are we talking about?
Thanks to Sendin, it is possible to campaign on specific segments such as a specific type of salesperson or, even more importantly, by geographic area, since sales assistants or sales accounts, to name but two, are very closely linked to the area in which they operate.
Each newsletter, but also SMS, is highly customisable and ad hoc templates can be created which are saved and can be reused.
A good way to attract the sales force and make the candidate experience a smooth process.
Want to know more about Sendin and In-recruiting?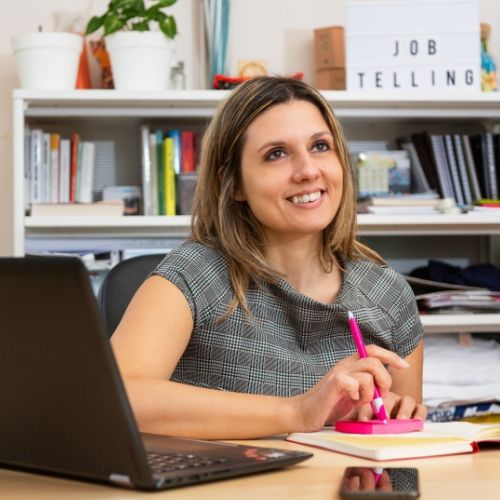 Giornalista, content strategist e formatrice
Siciliana trapiantata a Milano, città che ama molto come la sua terra. Giornalista, SEO copywriter, formatrice e amante del live tweeting, scrive per varie testate e blog aziendali di lavoro, risorse umane e tanto altro.
Ha scritto nel 2020 il suo primo libro "Scrivere per informare" insieme a Riccardo Esposito, edito da Flacowski e nel 2021 altri due: "L'impresa come media" e "Content marketing per eventi".
Ama il mare, la bici, la pizza, i libri, le chiacchiere all'aperto.