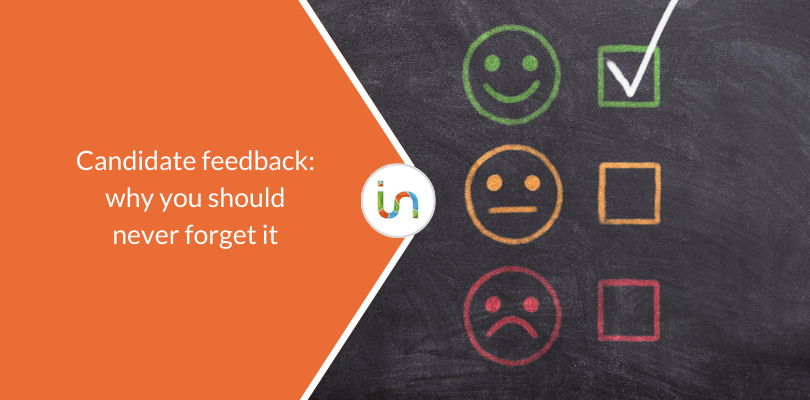 Feedback to candidates: why you should never forget it
Think of all the times you have done something new in your job and your colleagues have noticed and given you feedback. Or those times when you propose an idea and it is not only accepted, but the listener gives their opinion.
These two situations are examples, but we are sure that these are contexts in which you were happy, especially if the feedback was positive. Giving feedback is in fact a gift you give to a person who, when they receive it, will be able to learn something more. This is the case whether the feedback is positive or negative.
The etymology of the Anglo-Saxon word has both the word 'feed' and 'back' in it. That is to say that what we receive back is still nourishment because if someone takes the trouble to tell us what they think, it helps us to become more aware and consequently to grow.
The importance of feedback in the recruitment process
And how does it work in the HR world? Let's face it: feedback isn't always given, especially to candidates who can't understand how their interview went, what written test they took and so on. However, feedback in the recruitment process is crucial both for improving the relationship with candidates and the whole recruitment process and for the reputation of the company. And not only that: feedback can help the HR team to work better and, of course, towards the candidate it is a way of showing respect and helping them to get the most out of their experience.
Having said that, let's look at why feedback is good for both the person receiving it and, more importantly, the person giving it: the recruiter.
When to give feedback to candidates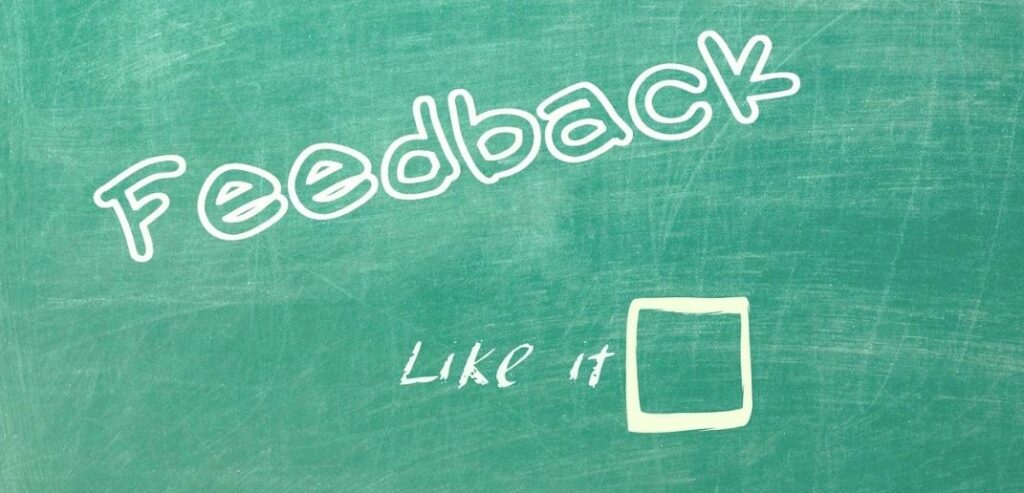 Feedback should be an integral part of the recruitment process. And what are the moments when feedback should never be missing?
Basically all of them, starting with receiving of the CV. You may be asking yourself: "How can I do that if I receive so many?". Of course, the quantity does not help, but ATS software such as In-recruiting can certainly help with this, as you can set up an automatic response message that sounds more or less like this to the candidate: "I have received your CV and I am evaluating it".
This is important for anyone who has taken the time to read the ad, see if the company is right for them and then apply.
Also because giving an answer can be useful especially in the future. If the selection does not go ahead, you may still need that person later: their skills may come in handy or they may go to work in a client company. It is best not to neglect any stage of the process: to do everything well, a great tool is the hiring pipeline, which allows you to monitor the progress of each stage. As well as giving feedback to the person when they have sent in their CV, you should also let them know if the screening has found it to be compatible with the position they are looking for or not. Because answering that you have received the CV without saying how it turned out is leaving it open.
If, on the other hand, the selection process goes well and the person is contacted for an interview, the feedback becomes even more important. You have met her, you have established a dialogue, you have spent time together, it is fair to let her know whether it was fruitful or not. And even if she is not hired, it is important to let that person know why.
Feedback after an interview is crucial. There is no point in promising 'we will let you know', perhaps even giving a date by which this 'response' will be given, and then letting it all fall by the wayside. Candidates expect it and assess the seriousness of a company also from this point of view.
Why giving feedback to candidates is also useful for the company
Giving feedback can serve the organisation you work for as well as the recruitment process and of course the candidate. Let's look at the various reasons.
From the company's point of view, a candidate who does not receive feedback can undermine the recruitment process. How? By bad-mouthing the company on social media and accusing it of not being transparent and caring about people. Also because, as we know, before applying for a job, people look for information and finding negative comments on various social networks or even blog posts mentioning the bad experience can really compromise the talent acquisition process.
And let's not forget that a dissatisfied candidate can become a dissatisfied customer, with all that that entails: complaints, negative social media posts, constant calls to customer service, etc.
Why giving feedback to candidates helps them to grow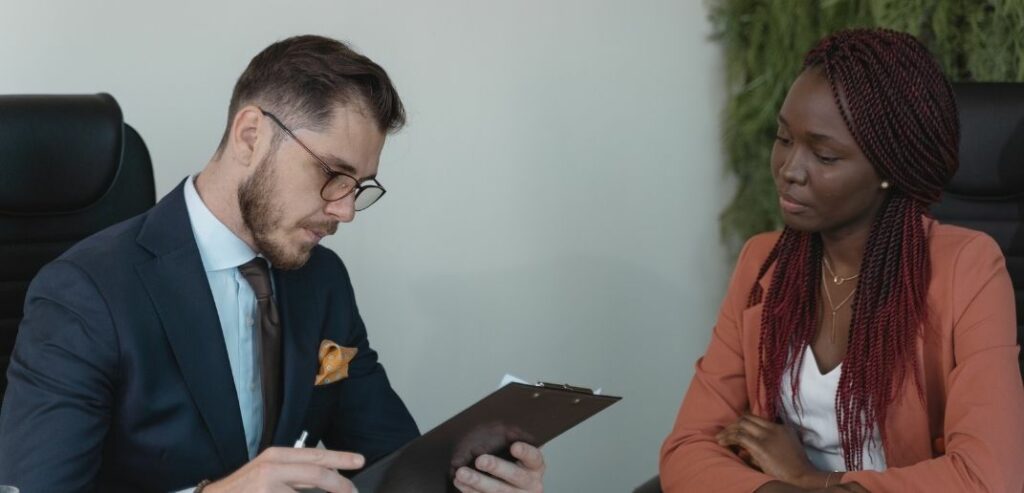 On the candidate side, receiving feedback can mean so many things. As we said, it is a gift that can help the recipient to grow and to understand what the incorrect behavior was so that they don't do it again.
It can also be a moment of professional growth: if during the interview you have noticed that the candidate lacks the skills needed for that role, you can recommend courses, free tools or anything else to help him/her acquire them. Moreover, all the advice you can give comes from someone who is certainly more experienced and, thinking of younger people, these are very rare opportunities for comparison, especially if this feedback is given live. Moreover, feedback, whether by e-mail or vis à vis, can be an opportunity to give suggestions on how to improve your CV, how to answer e-mails and much more.
If you have "discarded" a candidate because he or she was not a perfect match for the characteristics you were looking for, it does not mean that he or she cannot re-enter a talent pool and be contacted when a new opportunity arises. This is even easier if you maintain good relations.
This is why any feedback, in order to truly 'nurture', must be given in an empathetic, authentic and attentive way to the person in front of you.
Feedback as a tool for improvement but also for engagement
Feedback can also be a way of improving the whole recruitment process. How? If, for example, candidates are asked to give their opinion, perhaps by submitting an online questionnaire on how the selection process went, valuable data can be obtained to understand how to optimise each interaction.
This is not only useful for the person who may have been interviewed, but for the whole selection team who are then aligned on what to do to improve. Reading the views of the recipients of the recruitment process is something very powerful that can contribute to the improvement of the recruitment process more than any opinion a recruiter has that is not on the other side.
You can decide to administer anonymous questionnaires between the stages of the recruitment process or administer the questionnaire immediately after the interview. If the whole team participates in this data collection this is a great way to engage and make all team members participate in this possible improvement. If the whole team participates in this data collection, it is a great way to engage and make everyone in the team participate in this possible improvement.
Gathering feedback is therefore important in order to have an objective look and an all-round opinion: both from those who will be hired and from those who will not continue with your company. Feedback is gold for candidates, for recruiters and for growing the whole team.
Giving feedback to candidates with In-recruiting
So far so good, but how do you manage feedback in practice better? The answer is with ATS software such as In-recruiting which allows you to manage everything both on the candidate side and with colleagues in your recruitment team.
Here are some advantages of using it for candidates
you will be able to send individual, personalised emails, creating a relationship with the candidate from the start;
you can send feedback that you have received the CV
send quick feedback via WhatsApp
be able to let you know how far along the selection process is, thanks to the hiring pipeline
be able to give personalised feedback after the interview.
As we said, the ATS software also helps you manage feedback with your colleagues in the HR team. This is how:
each person in the team can manage and edit the status of the vacancy
each person in the team can edit the status of the selection
everyone can enter internal comments that everyone can read
you can add notes after the interview
feedback can be shared with clients: this is a very important aspect for Employment Agencies.
Remember: feedback is a gift and if used in the best possible way, it can become a feedforward, i.e. a way to move on to practical solutions and look ahead.
Would you like to try In-recruiting for free for 14 days?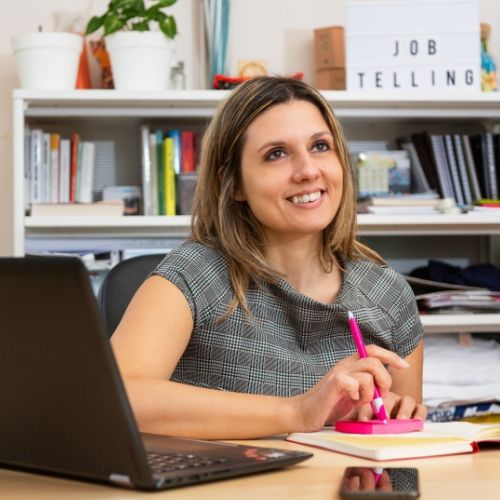 Giornalista e SEOcopywriter
Siciliana trapiantata a Milano, città che ama molto come la sua terra. Giornalista, SEO copywriter, formatrice e amante del live tweeting, scrive per varie testate e blog aziendali di lavoro, risorse umane e tanto altro.
Ha scritto nel 2020 il suo primo libro "Scrivere per informare" insieme a Riccardo Esposito, edito da Flacowski e nel 2021 altri due: "L'impresa come media" e "Content marketing per eventi".
Ama il mare, la bici, la pizza, i libri, le chiacchiere all'aperto.