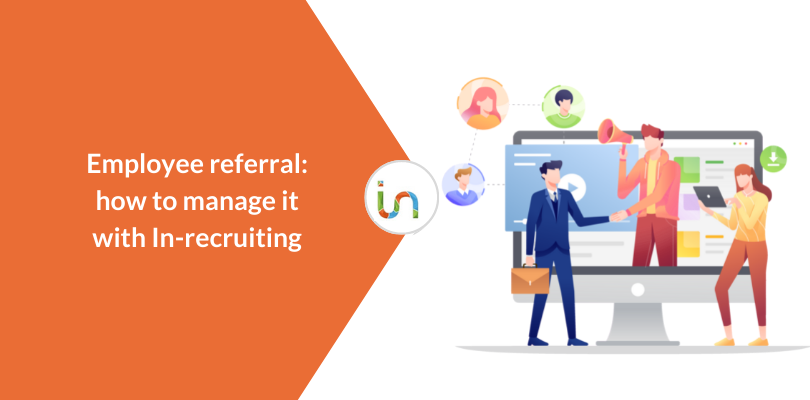 All the ways to manage Employee Referral with In-recruiting
For a company, initiating a new staff search doesn't just mean filling a vacant position and adding new resources to its workforce, but also bringing new and more specialized skills into the fold. In this sense, who better than employees – who make up the various teams – are aware of what the company is looking for and the requirements that a possible candidate should possess? When employees become the most immediate and direct source of candidates, acting as a bridge to the company, we can only talk about employee referral
In order to make your recruiting strategies more effective, using an ATS like In-recruiting to manage your selections also helps you monitor and track the main sources of candidates and, therefore, also the employee referral. Let's see how in this article.
What is Employee Referral?
Also known by HR experts as recruitment referral, the expression employee referral is used to literally refer to employee referral.
This is a widespread recruiting practice, as well as an extremely strategic and productive one. In fact, this recruitment system encourages employees to submit and suggest new candidates to be hired to fill open positions in the company. Leveraging their network of acquaintances, employees can share job postings and connect qualified people for certain jobs with the company they work for, even obtaining in some cases:
feedback
bonuses or other incentives
recognition
Employee referral program: Why all companies should have one
Finding the right person for a job posting is not just a task for HR teams!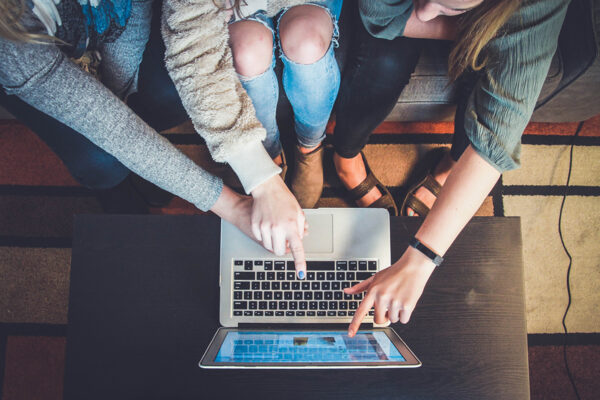 When a new position is opened within a company, every employee becomes a potential "recruiter." And this is where having employee referral programs comes in handy for companies. Why? The reasons why every company should have an employee referral program are mainly related to:
Doing recruiting strategically
Starting a referral program is a strategic choice for a company. Employee referral is a practice that is close to internal recruitment systems and involves employees themselves. They become a fast, effective and reliable source for candidate engagement. In practical terms, this translates into faster recruitment and reduced selection costs.
Improve engagement
Engagement is another good reason to start an employee referral program. We're talking about increased employee retention, but also about the new people you're trying to bring into your team. A company that hires new resources through referral programs demonstrates that it trusts its employees, who, in turn, feel more involved and connected to the reality of which they are a part. The impact of referral on engagement also affects candidates and new hires: by interacting with employees, these hires tend to be more permanent, lowering company turnover.
The Benefits of Employee Referral
Leveraging referral to manage recruiting in the company is also very beneficial. Here are some of the main benefits:
Reduces recruitment time and costs
When a company receives applications through referral, the impact on selection time and costs is obvious. First of all, sourcing and CV screening times are reduced (the candidate has learned about the job offer through an employee who, in a sense, already knows that that particular person possesses the skills sought by the company). Overall, this also shortens the duration of time to hire and time to fill and, as a result, lowers the costs involved in conducting the entire selection cycle.
Improves the quality of hiring
Employees experience first-hand what it means to be part of the company they work for, getting a feel for its objectives and corporate culture; they become the most credible ambassadors (employee ambassadors). Having a positive perception of the company for which they work helps employees to feel more involved and encourages them to share this opinion with others. This is referred to as employee advocacy.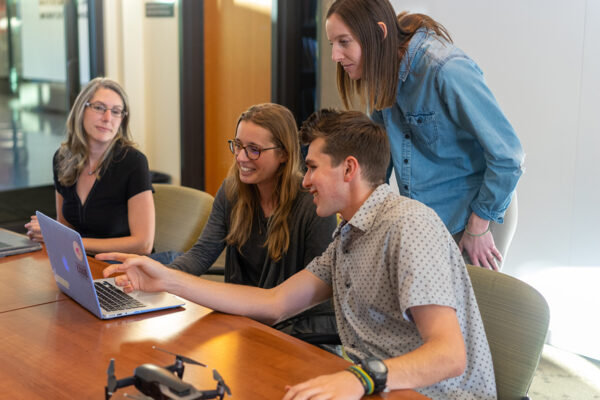 When a company opens a new job position, therefore, employees become the most effective and rapid channel for finding qualified candidates who, if interested in the ad, will be more likely to trust the opinion and information about the company obtained directly from the people who work there.
Referral helps improve hiring for another reason as well. As mentioned above, team members know what skills you need to add to your team. So, if the company is looking for a new programmer, the IT team knows exactly which skills need to be strengthened and which ones would make it more complete. As a result, they'll have no trouble identifying from their contacts the people who might be best suited to fill that job description.
It goes without saying that this approach also makes it easier to intercept passive candidates – people who are apparently not interested in changing jobs, but who could become one – and to increase employee retention.
Strengthens Employer Branding
The impact of referral on Employer Branding is definitely related to the image of employees as brand ambassadors. Employees who share their positive work experience with others help strengthen the brand. As a result, the company brand is more likely to attract candidates, making it easier to acquire new talent.
How to manage employee referrals with In-recruiting
In-recruiting is an Applicant Tracking System that helps to better manage all the activities of the search and selection process, from the most essential to the most specialized ones:
In addition to this, In-recruiting has a number of features that allow recruiters to track employee referral and manage it centrally. Here's how:
Application forms and conditional fields
The customization of application forms is one of In-recruiting's strengths. Application forms can be integrated into the career page and can also be used to manage the collection of spontaneous applications, as well as CVs for specific job advertisements. Simply create a new conditional field within the registration form (e.g. "How did you hear about the job offer?") and insert the referral among the available response items; in this way the candidate can specify this information and, possibly, also indicate the name of the employee who made the referral. The advantage of this system is that you can also use the referral as a search filter and immediately get a list of candidates who are registered for the ad and who meet this search criterion.
Adding a candidate

If the recruiter receives an interesting CV, he can decide to manually add the candidate's profile to the DB, indicating the "referral" as the source of the application. Those who have integrated Inda's artificial intelligence can automate and speed up the addition of the candidate: once the candidate's CV file has been uploaded, the system will automatically fill in the form in a few moments.
If you're interested in Inda's artificial intelligence features, request a demo.
Email Gateway

Recruiters can forward a candidate's CV to the address in the appropriate section. By accessing it directly from the software, it is possible to indicate the name, surname and email of the employee. This method of managing the referral is very useful because, by having the employee's/collaborator's email included at the origin of the referral, it allows to avoid homonymy problems.
Ad Link Tracking
Another very effective system for managing referrals with In-recruiting is one that allows you to modify the link of a job ad by inserting a tracking code into it. This can be a unique or different code for each employee. This tracking code helps verify how active employees have been in personally promoting the job ads.
Es. inrecruiting.intervieweb.it/atcode/jobs/test_1991184/it/?d=johndoe
Consulting the section dedicated to statistics, in fact, the tracking code appears as one of the sources of the applications. This statistic can be monitored in real time.

These are just a few of the methods by which you can manage referrals with In-recruiting. Interested in learning about these and other applications of our recruiting software features? Request a demo. Our consultants will help you find the best solutions for your recruiting needs.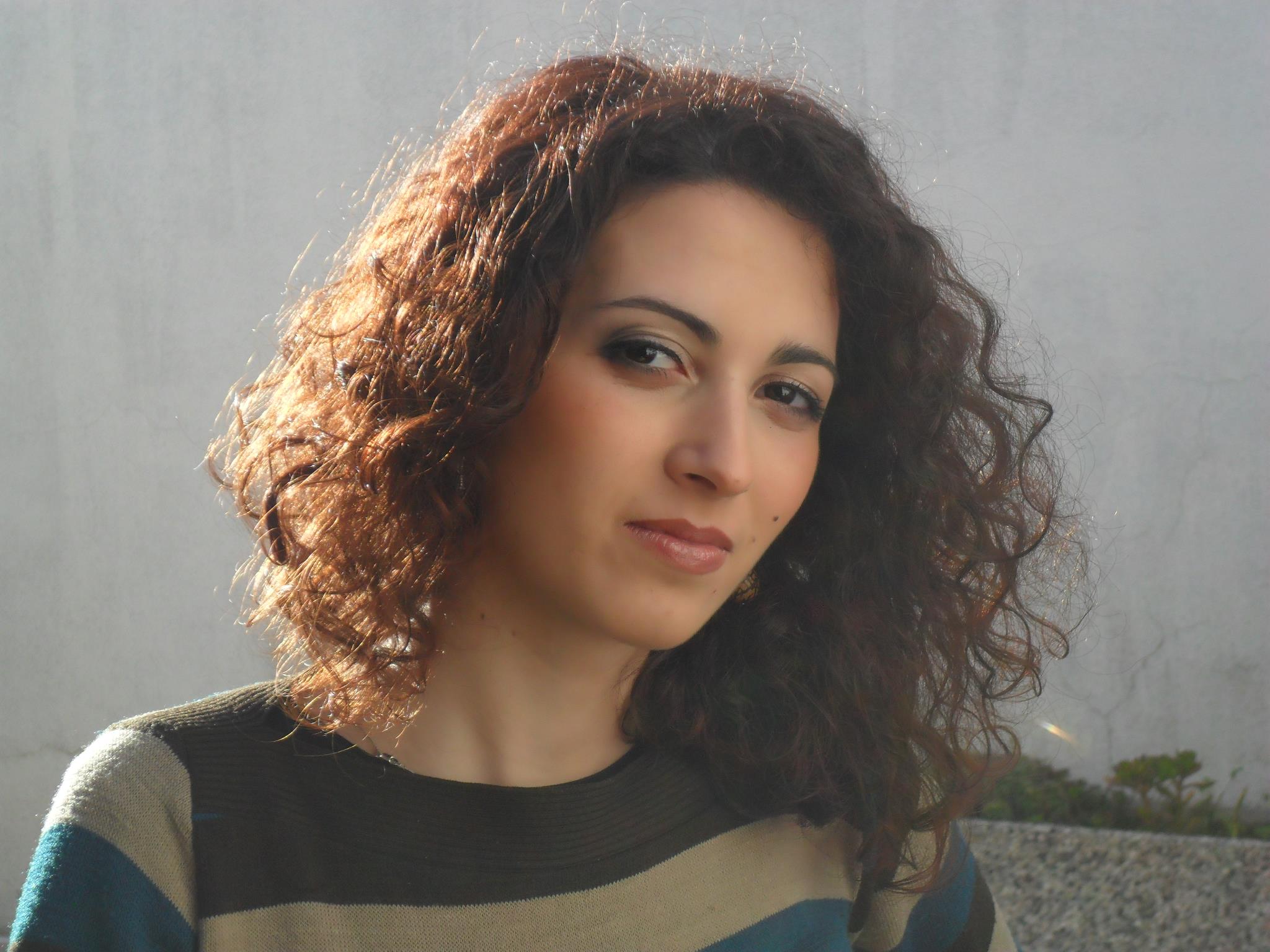 Digital Marketing presso In-recruiting