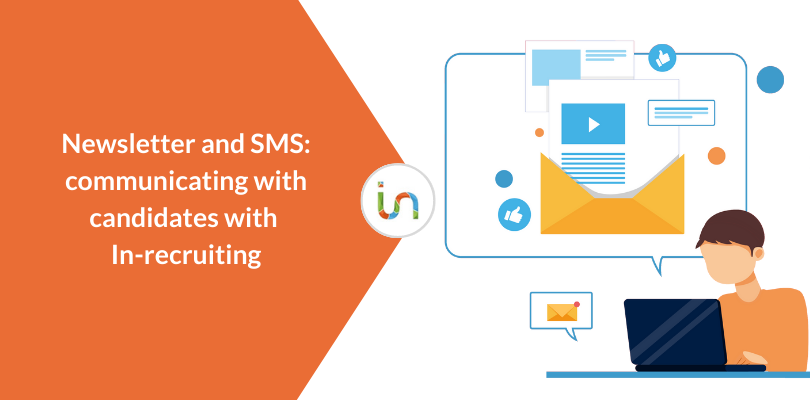 Newsletters and SMS: the new In-recruiting tool to communicate with candidates
What we call 'recruiting' is not only a recruitment activity but also a process that leads to the building of a contact and a relationship between job seekers and job providers. For those involved in the Talent Acquisition, communication plays an essential role and recruiters must make the best use of every tool available to them to interact with candidates. Phone, text messages, newsletters and emails, social media and, recently, even artificial intelligence chatbots: these are all useful channels in the sense and can be used according to the needs and the time available.
Sendin is our new system for creating and sending SMS and Newsletters, integrated directly within the Applicant Tracking System In-recruiting. It was developed with the aim of providing recruiters with additional tools to communicate with candidates and to do so effectively without ever having to leave the recruiting software, while also improving the candidate experience.
Managing communication with candidates in the recruiting process
When we think about communication in the search and selection process, we must first clarify a few aspects: who are our interlocutors? What should we say? And how can we do it?
In addition to colleagues and clients, recruiters have to deal with active candidates who are looking for work directly and passive candidates who are not currently interested in new job offers, but who should not be let go. For those who deal with human resources management, this means having to constantly interact with the former and also try to keep in touch with the latter, with those who have been excluded from the selection process, with those who have not been hired or, more simply, with all those dormant candidates who populate the company database and who can represent a real resource for future selections.
The channels and tools for doing this, as well as the channels for Talent Acquisition useful for intercepting new talent, vary depending on the type of candidate we are dealing with and what we want to say to them. You can send a text message for a quick or urgent communication (which is much more likely to be read immediately and certainly reaches a wider target audience, going beyond the technological skills of the recipient and the generation gap – if not everyone uses or knows how to use social networks, in fact, everyone reads text messages); email for more professional and in-depth communications; phone calls and face-to-face interviews or video interviews to get to know people better and discuss things with them; social networks to do social recruiting and create engagement.
Communication with candidates is not limited to just giving feedback on the job interview or reporting on new professional offers posted by the company. Automated communication tools or those integrated into recruiting software such as Sendin, the new module for sending text messages and In-recruiting newsletters, can also help you to: inform candidates of their progress in the next steps of the hiring pipeline, provide preliminary information about the job ad and the company, also with a view to Employer Branding, send a reminder of the place and time of an interview (or video interview) or informative content about the company, news, updates, etc. Let's see how to do it effectively with our ATS.
Improve communication with candidates with In-recruiting
In order to improve communication with active and passive candidates and keep in touch with them both during and after the selection process, we have developed Sendin, a new tool for creating and sending SMS and Newsletter campaigns integrated within the In-recruiting ATS.
This new feature allows recruiters to send massive communications to candidates and manage them in an automated way, reducing bottlenecks and the time spent dealing with them manually.
Its main advantage is that it is already available within our ATS: to use it, therefore, it is not necessary to integrate any external tool. It's enough to have access to your reserved area on In-recruiting to immediately start creating, planning and sending email and SMS campaigns:
Create templates for every need and save your favorite templates for future sends
Test the dispatch of the campaign
Plan the campaigns, set the sending times and frequencies to avoid the spam effect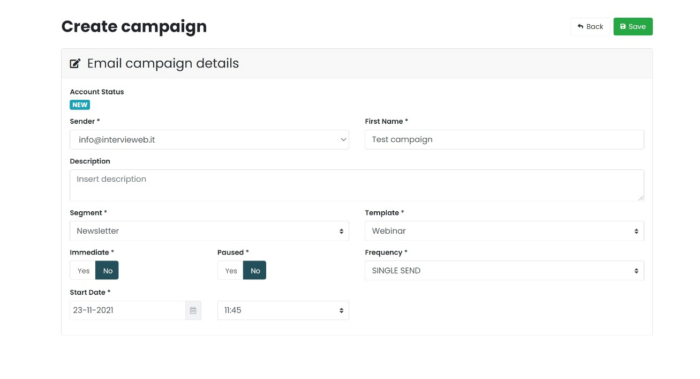 Choose the target audience and select candidates/targets directly from the internal ATS database
Monitor campaign statistics (e.g. open and delivery rate or emails not received, etc.).
This system is useful for HR managers to easily and consistently interact with candidates.
How to create Newsletter campaigns
Although email is one of the most widely used systems in the recruiting process, it is clear that you cannot use the same email to communicate different news or to contact different target candidates.
Our email newsletter service allows you to quickly and easily create an email template that suits your needs using the integrated drag and drop editor.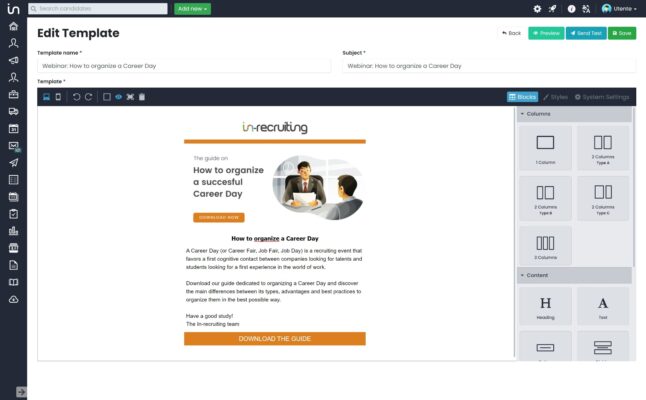 You can create emails including images, text, buttons and links to the company's social channels; you can save them to reuse the template in the future or choose one of the predefined templates. You can also plan the mass sending of the newsletter campaign to a target of candidates present in the DB, also taking advantage of the insertion of dynamic fields, without ever leaving the ATS.
This system is ideal for keeping in touch with candidates, especially passive ones; reporting new job offers; promoting the company's employer branding with content, product news, information material and updates on the organization or participation in events (e.g. career days); suggesting recruiting paths in line with the skills of the chosen target; establishing a first contact with candidates or organizing interviews etc.
How to create SMS campaigns
Unlike email, SMS campaigns are a less formal medium and therefore ideal for quick communications, with short and direct texts. In recruiting, they can be used, for example, to send a reminder with the details of an interview or to confirm an appointment; to leave feedback or to communicate to candidates the update of their selection status or their progress in the process.
Managing SMS campaigns with In-recruiting therefore allows you to contact candidates on a large scale and quickly, without time constraints (they can be read at any time and do not require the candidate's immediate attention); engage candidates and improve interaction; speed up the sending and receiving of important messages, etc.
These are just a few of the benefits and applications of our new service. To learn more, request a demo of In-recruiting.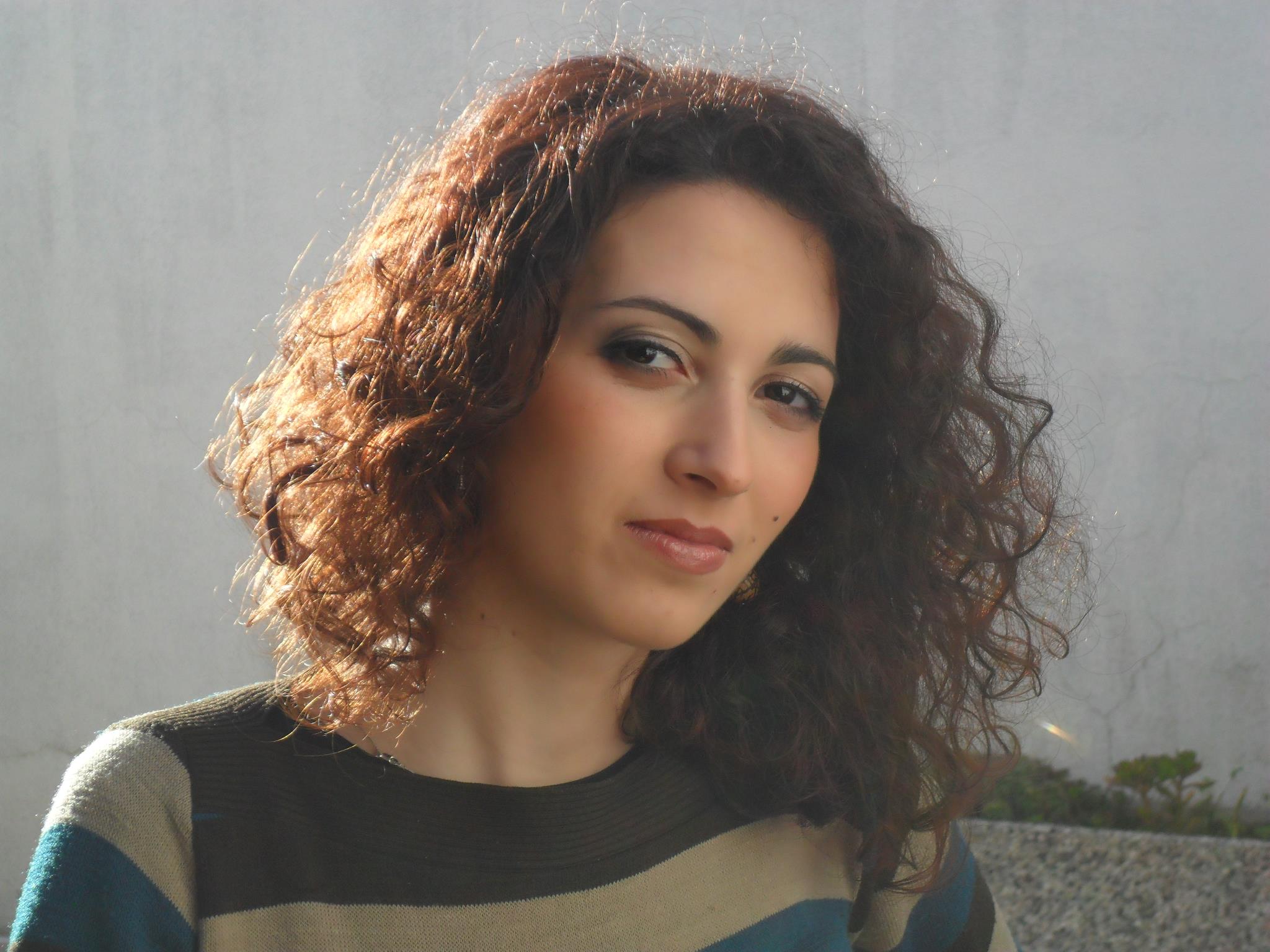 Digital Marketing presso In-recruiting