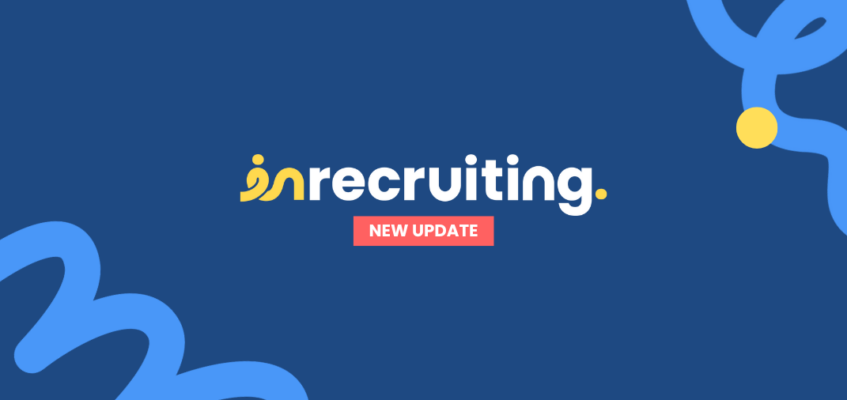 Inrecruiting Updates – March 2023
One of our main goals is to provide recruiters and HR teams with all the tools they need to better manage their recruiting and Talent Acquisition processes and that are essential to achieve high-performance results.
Therefore, we are constantly working on updating Inrecruiting and releasing new features that improve both the quality of our services and the usability of the ATS at the same time.
Here is an overview of the latest developments and some of the new features coming soon within Inrecruiting.
SUMMARY
Graphic restyling: Clients and candidate lists
Following the launch of the new brand identity in October 2022, work continues on the graphic adaptation and restyling of Inrecruiting's interface. In recent months we have been working on:
Client Module (restyling of the graphical interface for creating, editing and viewing Client master data);
Candidate Lists (restyling of the graphical interface for creating/editing Candidate Lists).
The new graphics are already available to all clients using Inrecruiting.
Job Ads Landing Page and Vacancy List (Coming soon)
On the heels of the recent update of the interface for creating and posting job ads within Inrecruiting, we are also working on improving the ads landing page and the vacancy list.
Soon it will be possible to:
display the ads landing page with a new graphically improved user interface (UI);
add a cover image to the ad;
share the ad with a QR Code (a tool that makes it easier for applicants to register for the job ad in off-line settings such as career days, receptions, branch and/or office windows, etc.);
give a more compact structure to the ad landing page by showing the job description and application form in two different and consecutive steps (the registration form will appear only after clicking the Apply button);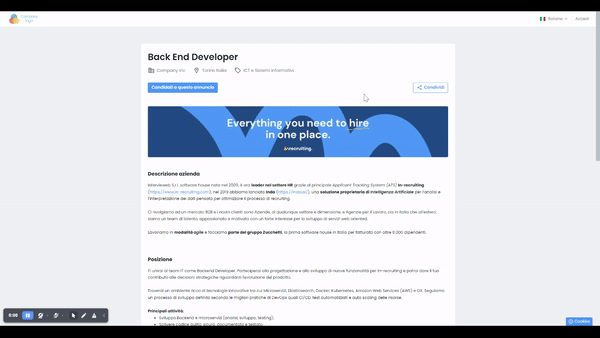 track new ad KPIs such as the average time taken by candidates to read the job description and fill out the application form, or the click-through rate (CTR) to monitor the number of clicks in relation to ads viewed by candidates;
view the new Vacancy List interface with a graphical and functional improvement of the Hiring pipeline which, among many new features, will now also highlight the number of rejected or Disqualified candidates.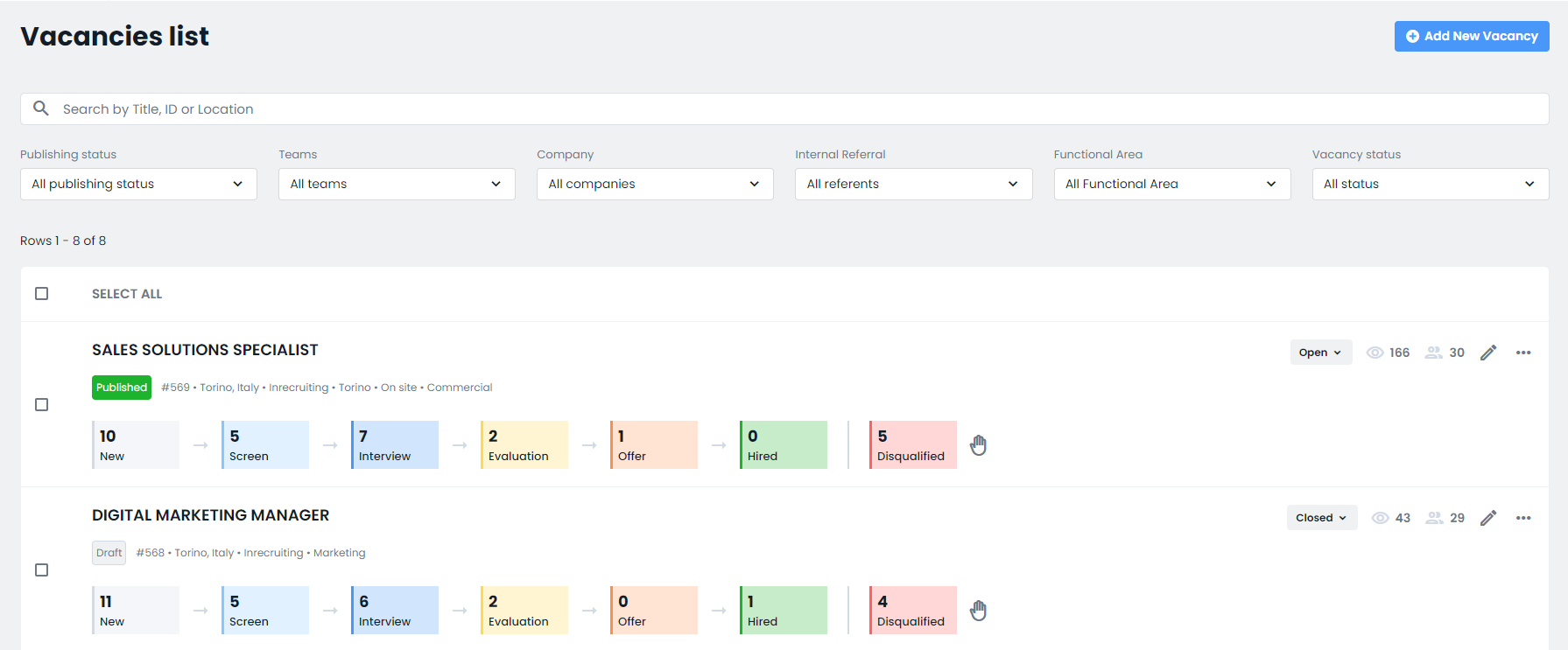 Manual addition of candidates to a job listing
To optimize the use of the software, we have developed a new feature that allows you to manually add candidates and automatically link them to the job ad under consideration.
This feature reduces the number of operations required by the recruiter to associate a candidate with an ad: instead of creating a new candidate's master data and, in a second step, associating it with the job ad, it will now be possible to create and associate it automatically directly from the job ad being consulted.
A tool is very useful for manually expanding the pool of potential candidates for a job position and speeds up the registration process.
New candidate for sharing permissions with external users
We have introduced new permissions affecting external users to facilitate the sharing of useful information among all people involved in selection (especially in the case of Employment Agencies, Search & Selection companies and outsourced managed processes).
With these new permissions, external users will also be able to view comments and interview notes from other external users instead of being allowed to access only those of recruiters/HR Managers (internal users).
"Application Status" Visibility by Role (Add-on)
Another new feature of Inrecruiting, available to all customers as an Add-on, concerns the ability to configure the visibility and/or assignment of each Application Status for specific Company User Role.
For each Application status provided on your hiring pipeline within Inrecruiting, and for each configured Company User Role, you will be able to specify limits on the visibility and assignment of statuses.
For example, you will be able to decide that the Application Status "Under Review" will be displayed and assigned by all Administrators, exclusively displayed by Hiring Managers, neither displayed nor assigned by Communication Officers (the candidate will result in no status).

New integrations (Add-ons)
Our marketplace is also getting a makeover. New solutions have been added to help recruiters work more streamlined by automatically exchanging data between different systems.
We have developed three new integrations with Eggup, Broadbean and Monster Easy Apply available as Add-ons.
Eggup, the Zucchetti Group's Soft Skill analysis system, enables the delivery of typed assessments to analyze candidates' skills and reinforce them with personalized suggestions.
Broadbean, international Job distribution software, makes available to all Inrecruiting customers, but who have also contracted with Broadbean, lots of Job Boards and portals to post their job ads, expanding even more our offerings for multiposting.
Monster Easy Apply: the online portal for finding jobs allows candidates to immediately register for a sponsored ad on Monster and then transfer the data to Inrecruiting and manage applications directly on the ATS.
If you think these features may be useful to you, request a demo of Inrecruiting to have a specialized consultation with one of our colleagues.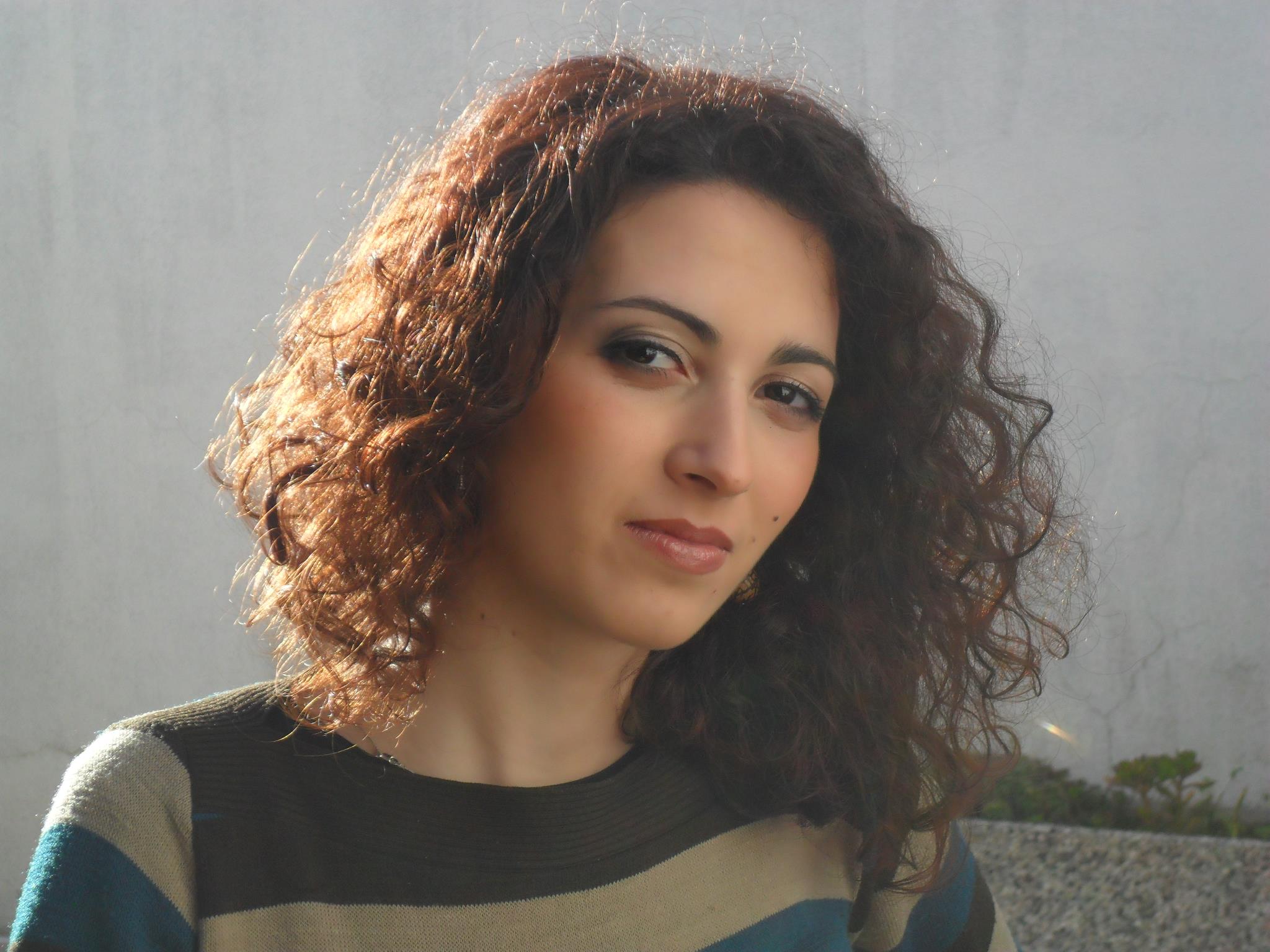 Digital Marketing presso Inrecruiting