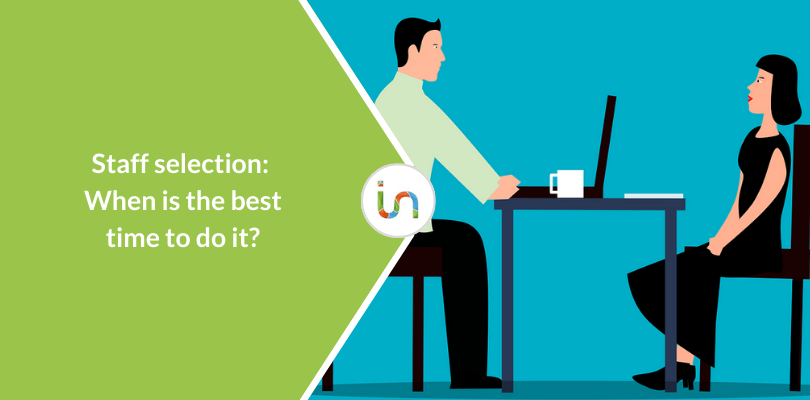 Staff selection: When is the best time to do it?
There is a need to fill a vacant position, a team has a specific request for a new profile or the company has decided to focus on new business areas and needs to acquire new skills. These are all situations, along with many others, in which it may be decided to launch a search and selection process to find the most suitable person or persons.
But beyond mere business needs, is there a right time to start a recruitment activity? Or rather: are there certain periods of the year that we can consider more "profitable" and in which the response from candidates could be higher or more "appropriate"? In short: does recruiting also live with seasonality? And how does this affect recruitment?
In this article we will try to answer these questions to help you identify the best time of year for your search and selection.
Not all months are the same for selection
As a matter of fact, apart from the needs that arise "now and then", we can say that there are some periods of the year that are more suitable than others for recruitment and selection and this applies both to companies and obviously to candidates.
First quarter: January to March
Dividing the year into quarters, the first of the year, January to March, is definitely one of the best periods.
We will say why in more detail in the next paragraphs, but in the meantime we will mention that it is all due to the fact that candidates at the beginning of the year want to keep their new year resolutions they have just made. And these often have to do with "changing life", which undoubtedly also concerns work.
There are those who are looking around because they want to make a career leap, those who want to earn more money and have not found answers in their current company. Then there are those who have acquired new skills through their studies and want to put them to use. Or those who have struggled to maintain their work-life balance over the past year and want to focus on a job that allows them to devote time to their private life.
All these motivations make this period an ideal time to look for staff. And this often leads to an increase in vacancies. The demand is high, the supply is adapted and the competition increases as a result. This quarter is therefore ideal, but it is also very "crowded".
Second quarter: April to June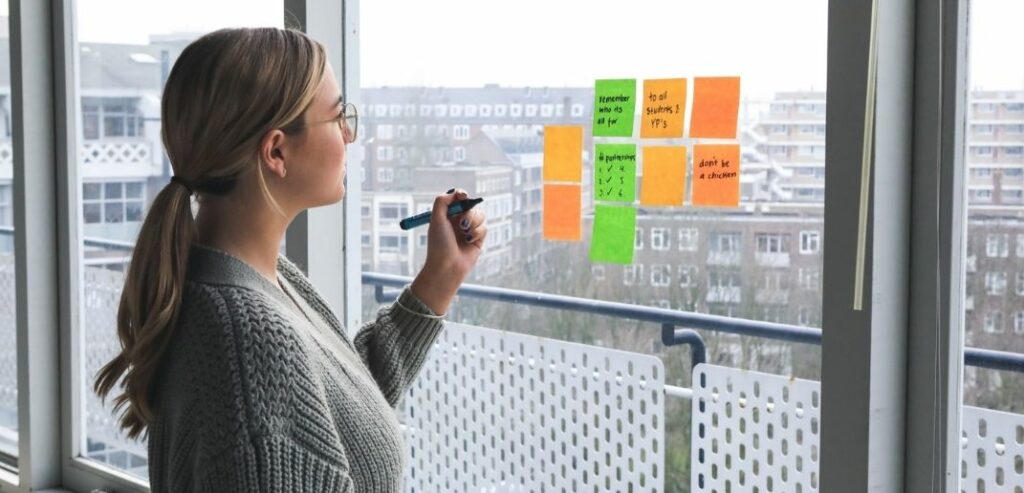 After the 'exploit' of the first quarter, the second quarter, i.e. the period between April and June, saw a greater calm. Many of the candidates who were looking for work have found it, and the companies themselves have exhausted or reduced their budgets for new hires.
This does not mean that people cannot be recruited during this period, on the contrary, but that compared to the previous period the candidates will be less "available".
In fact, especially for the months of May and June, those who can plan their holidays – and now with the reopening of the yellow zones this is an even greater need – and not everyone is inclined to look for work during this period. In fact, those who are hired in June may think they have to skip the summer or give up their planned holidays and may, instead, choose to actively search in the summer, and not in June.
Third quarter: July to September
The summer months, in spite of popular belief, can be a great time to hire candidates and this is not only in the tourism sector and other seasonal jobs, but in general.
August, for example, would seem to be an unsuitable month, but it is the time when it starts to feel like New Year's Eve for candidates. This is the time of year when new resolutions are made, in light of the fact that you may have gone on a trip and thought about your career. All in order to be ready in September.
Similarly, many summer session graduates choose to take a break after their exams, before trying to enter the working world at the end of the summer. So yes, there is not a huge demand for candidates but those that are there are focused, concentrated and more likely to be interviewed. Also, as we will say even better, there is less competition.
Fourth quarter: October to December
The autumn and early winter are a busy time, but this does not apply to the whole quarter. Consider that in December many companies close for the Christmas holidays or see their staff go on holiday, so it is certainly not the best time to start a recruitment process.
If you have to do it this quarter, it would be ideal to start in October and finish by mid-November. This is also true for candidates: many take advantage of the Christmas holidays to get away from it all and perhaps take a longer trip, so there is less demand, but as we said, this will increase immediately afterwards in January.
Let's take a closer look at the specificities of these two periods of the year – January and summer – and what the real advantages are for a recruiter starting a recruitment process.
The advantages of recruiting in January
We have said that the time is favourable, but what are the concrete advantages of this period and how do they affect a recruitment process?
Candidates are more motivated and give the best of themselves
As we were saying: the first month of the year makes you want to start again and get involved. In addition, you come after the Christmas holidays, traditionally spent with your family, and this probably leads to a desire to prove yourself.
The New Year therefore means that the people you recruit will be more open to change and will not try to lengthen the recruitment process, but rather will try to get straight to the point.
These are active and proactive people who are looking for positions that are in line with their interests and goals and, if they are passive candidates, because the beginning of the year coincides with a new period, they might consider changing jobs more.
This will make the time to hire much shorter as well as the cost per hire. To speed up the process and make it even more effective, ATS software such as In-recruiting can automate certain processes and focus more attention on the characteristics of the candidates and on establishing a relationship with them.
For companies it's the start of the fiscal year
While December is the time to close the books, try to understand how the year went and make forecasts, January is the start of a new fiscal year. Therefore, if you have allocated a budget for recruitment, now is the right time to use it. Companies are thus in a better position to finance recruitment.
In addition, candidates have already taken their Christmas holidays, so there should be no bargaining over when they start work, nor will companies have to pay bonuses for unused holidays or make arrangements with the employee to do so. Of course, the notice period that a person has to give to the company he or she comes from always applies, but the fact that there is a holiday in between could work in favour of all parties involved.
In addition, in this period – January but also February – many companies organise their kick-off meetings where they show employees and collaborators their next initiatives, the goals they have achieved in the past year and those they want to achieve in the future.
Hiring someone at the beginning of the year can not only be a breath of fresh air, but a way of putting statements of intent into practice. Is the company saying it wants to focus on certain skills and new areas of business? Here it has hired a few people who are introduced during the kick-off. This can be an injection of optimism for employees as well.
The advantages of recruiting in summer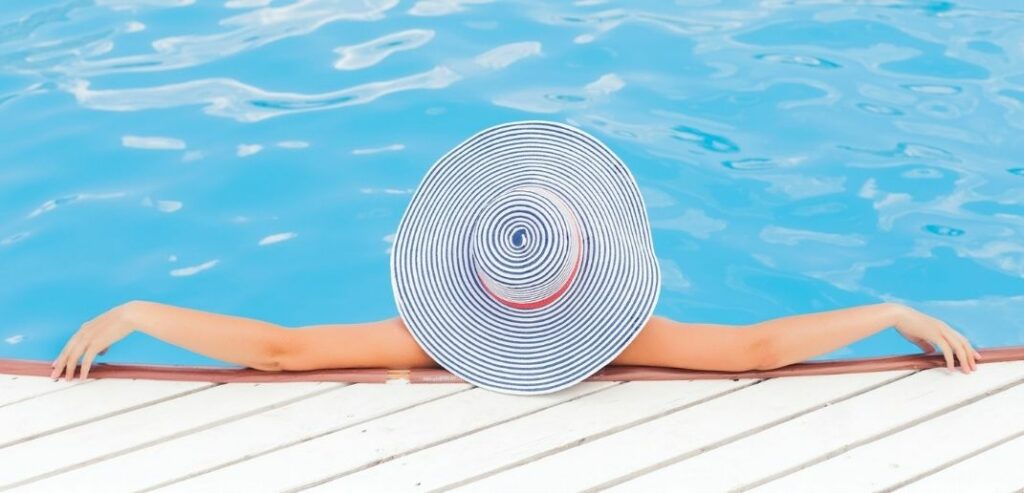 Summer is not always considered a very profitable period for recruitment, but as we said: it depends.
While it is true that during the summer break, many people think about relaxing and enjoying their holidays, it is also true that having more time to reflect on your life, and doing so when you are away from deadlines and tasks, can lead many talents to evaluate their career. Or re-evaluate it.
That's why this could be a time to intercept very good candidates. In addition, there is little competition and organising an interview, even in video interview mode, at a time when there are fewer deadlines could be easier as well as more profitable.
In conclusion, although some periods of the year may seem more suitable and effective than others for recruitment and selection, it is also true that unplanned business emergencies are just around the corner, at least as much as the need to organise recruitment strategically (especially for more structured companies). Hence we think that devising a Talent Acquisition strategy with the creation of a real Talent Pool could be an effective way of covering every period of the year.
Managing recruitment and selection with In-recruiting
All of the above can be managed in the best possible way with In-recruiting, the ATS software that allows you to improve the search and selection process, from the first phase to the final one.
Thanks to In-recruiting, you can centralise all your activities in a single platform. For example, you can create your career page in an easy and accessible way and publish your adverts on several channels with a single click, thanks to multiposting.
Directly from the platform, you can share your adverts on social networks and in this way not only improve your social recruiting but also attract passive candidates.
But it doesn't end there: with ATS software you build a centralised candidate database and screen CVs smoothly and quickly. What's more, you can keep track of candidates on the Hiring Pipeline and schedule interviews: every time you see a candidate, you can catalogue your impressions and those of other colleagues in scorecards that you can refer to once the process is complete.
With In-recruiting, you can keep track of all activities in the search and selection process. Thanks to statistics and reports, you can make decisions based on evidence, thus reducing time to hire and time to fill.
These are just some of the features of In-recruiting.
Discover all the features and try In-recruiting today.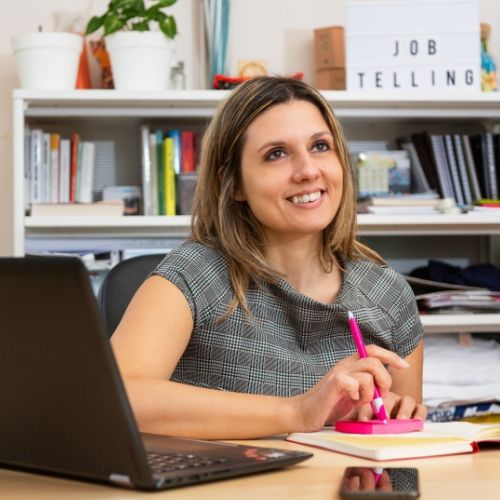 Giornalista, content strategist e formatrice
Siciliana trapiantata a Milano, città che ama molto come la sua terra. Giornalista, SEO copywriter, formatrice e amante del live tweeting, scrive per varie testate e blog aziendali di lavoro, risorse umane e tanto altro.
Ha scritto nel 2020 il suo primo libro "Scrivere per informare" insieme a Riccardo Esposito, edito da Flacowski e nel 2021 altri due: "L'impresa come media" e "Content marketing per eventi".
Ama il mare, la bici, la pizza, i libri, le chiacchiere all'aperto.