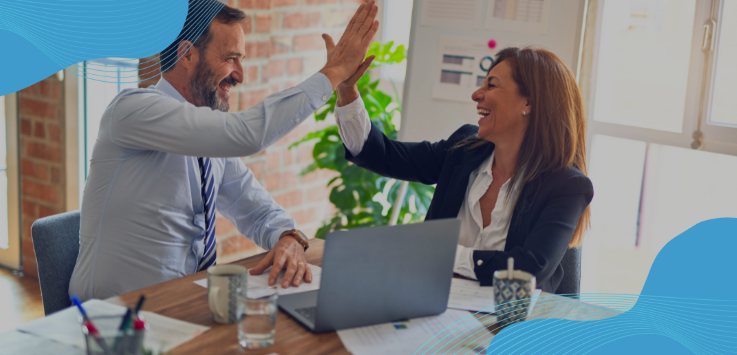 Talent Acquisition: Everything you need to know
Talent Acquisition is different from recruiting because it involves a long-term strategy and the search for highly specialised profiles. Find out in this article how best to do it, which channels to use and how ATS software can help you.
Finding and attracting talent is one of the most important objectives of a company that tends to grow and wants to continue to do so, but also of a company that is going through a difficult time and knows that it needs to invest in people in times of crisis.
But what are we talking about when we talk about Talent Acquisition? And what is it not? What channels should be used to best structure this process? And what is the role of the ATS in all this? Let's find out in this article.
SUMMARY
What is (and is not) Talent Acquisition
Let's start with a definition of Talent Acquisition. These two words refer to the process of identifying, attracting and selecting candidates who have the right skills to meet a company's needs. The objective of the Talent Acquisition team is therefore to identify, attract, evaluate and hire personnel who not only fill vacancies, but who can make a difference, i.e. specialists, leaders, managers, etc. It has to be said that the Talent Acquisition team may be part of the HR department or may be a separate department working together with it. Usually, in companies, the first situation occurs.
In general, however, those involved in Talent Acquisition have expertise in employer branding strategies, recruiting marketing tactics, sourcing (head hunting), candidate assessment and are aware of any initiatives taken by the company to recruit new people.
Having said that, what then is not Talent Acquisition? Talent Acquisition is not the same as recruiting, it is a broader concept even though they are sometimes used as synonyms. Whereas recruiting aims to find candidates for vacancies, Talent Acquisition focuses on a long-term strategy to find candidates with specific skills. And this can take time.
A word of advice: try not to rush it. Talent Acquisition is a long process that requires real and intense participation at every stage.
How to do Talent Acquisition
So how to do Talent Acquisition? First you have to aim for a strategy that is the result of collaboration between the various departments in order to identify the right people. Then you have to consider the Talent Acquisition process in all its parts, bearing in mind that each step is quite complex.
In general, this process involves several. These are:
identification and communication of the employer brand
definition of recruiting marketing tactics and channels
candidate engagement campaigns (social media, SMS and email marketing)
recruiting and selecting the best candidates
interview and assessment
evaluation of what they have done so far
choosing the best candidates
recruitment and onboarding
For a Talent Acquisition strategy to work, there must be a number of indispensable aspects: the Employee Value Proposition, employer branding, the ability to find new personnel on the market, a data-driven approach and technologies such as ad hoc software.
Let us look at all these aspects in detail.
Talent Acquisition and Employee Value Proposition
The EVP, as we know, is the value proposition that a company offers to those who choose it, the promise it makes to its employees not only in terms of benefits and advantages, but also with regard to the context in which they will work, the company culture, the way things are run, growth and so on. And it is a founding, indeed basic point in a Talent Acquisition strategy: if the value proposition is not real, the new hire will realise this immediately, just as if it is stale, no longer adapted to the change taking place in the company, it risks being unappealing.
Employer branding and Talent Acquisition
EVP obviously goes hand in hand with employer branding activities: there cannot be Talent Acquisition without a company investing in its attractiveness and in having a positive reputation. That's why it is important to initiate every activity to make potential candidates understand what kind of company it is, what values it stands for and why it is 'a great place to work'. You have to pay attention to every aspect and above all check, via social networks, company-related hashtags, social monitoring tools, sites like Glassdoor and Indeed reviews, what is being said about the company, both positive and especially negative.
And if there is a negative reputation, everything must be done to improve it by also trying to understand what caused it and how to 'fix' it. For example, does criticism include not replying to applicants? A good solution could be to set up an automated message using ATS software such as In-recruiting.
The importance of data for Talent Acquisition
Equally important is to use data from what the company already has. It is important not only to forecast the roles to be filled, industry trends and so on, but also to take stock of past Talent Acquisition experience to fill those roles.
In addition, it is important to build a quality talent pipeline, perhaps using ad hoc software such as In-recruiting that allows you to monitor candidates and record all the most significant aspects of a search and selection process. Equally important is to work collaboratively with all the people who can contribute to Talent Acquisition (contact persons in the various departments, hiring managers, etc.).
Who are the Talent Acquisition professionals
As we were saying, those who deal with Talent Acquisition might form a separate team from those who deal with HR. In general this team should be composed of
recruiters, both junior and senior
sourcer i.e. someone who is an expert in direct candidate hunting strategy
HR manager
talent acquisition manager
recruiting marketing specialist
In this way it would be a complete team because the sourcers can provide a constant flow of people. The junior recruiters would do the initial screening of candidates and then pass the ball to the more experienced recruiter who could then schedule interviews. While the HR manager could check the salary and make an offer to the candidate.
Obviously, this would be the ideal team, but if you cannot have all these people, surely the investment to be made is in the figure of the talent acquisition manager, who is in charge of coordinating and managing the entire process over time and avoids the hinc et nunc. Such a figure in fact knows the company inside out, understands its internal processes, identifies gaps and knows how best to manage everything.
Talent Acquisition VS recruiting
We have already mentioned the difference between Talent Acquisition and recruiting, here we try to develop it further. Apart from the different timeframes and objectives – the former is long-term, the latter short/medium-term, the former aimed at having specialists with certain skills, the latter at filling vacancies – it is important to understand what these two methods can bring to the company.
Aiming at Talent Acquisition in addition to recruiting means anticipating the market and not getting caught unprepared. It means having a talent pipeline with passive candidates to pick up at the right time, thus saving time and having an advantage over competitors. It means really knowing where you want to go and how to get there. In short, it means having a long-term strategy that allows you not to be caught too unprepared or, when you are, to run for cover nimbly.
The channels of Talent Acquisition
And what are the channels of Talent Acquisition? Certainly first and foremost social networks, LinkedIn in particular, but not only.
Those who work in HR certainly have a good network and a good presence, so why not make the most of it? For example, by sharing postings on your company page on your LinkedIn profile, but also on Facebook, as well as by writing posts in which you explain your talent acquisition process or talk about your company culture. Equally useful can be the different communities, especially if they are vertical on a specific topic or profession: they can be used to share job offers.
Social networks also help with social recruiting, i.e. scouting for all those passive candidates who could potentially be interesting for a Talent Acquisition strategy. The advice we would give you is not only to create connections, but in general to interact with these candidates by commenting on their posts or articles on LinkedIn Publishing: in this way you will create a relationship even before talking about the possibility of working together.
Another channel that is definitely to be presided over is that of e-mail marketing and this is both for communicating with the company's employees, letting them know which figures are being sought, but also with the candidates in its database. People who have previously applied and were happy to stay in touch, stakeholders, customers and so on.
Equally important as a Talent Acquisition channel is multiposting, which allows a job advertisement to be posted on multiple job boards. This serves both to find the ideal candidate for that vacancy, but also to attract talent.
Also helping Talent Acquisition is Artificial Intelligence for instance in processing data and understanding the exact match between a candidate and the role he/she should fill. In the same way, semantic analysis can be used to better match offers and applications. These are some of the features of a technology like Inda that uses Artificial Intelligence to improve recruiting and Talent Acquisition.
From SMEs to Employment Agency: How the goals of Talent Acquisition change
Whatever one thinks, talent acquisition is also important for start-ups and SMEs, although the objectives obviously change. SMEs and start-ups in fact have little budget to allocate to new talent, but once they have decided who to entrust with the process, such a strategy can help to increase their attractiveness, to grow their brand both as an employer and in general in the sector in which they operate as well as to create a talented team.
For an Employment Agency, implementing Talent Acquisition strategies certainly means anticipating the need to find specialised or managerial personnel, that is, even before a client expressly requests it. It means building a talent pool and finding high-level professionals to propose to companies when the time comes. Moreover, doing Talent Acquisition also means making yourself known to potential client companies and increasing your employer branding.
Talent Acquisition software: the role of the ATS
ATS software certainly plays an important role in all this. In-recruiting can be a huge help in automating many processes and achieving talent acquisition goals in a short time. With an ATS you can in fact:
centralise recruiting processes
reduce time to hire and consequently recruitment costs
publish advertisements on several job boards thanks to multiposting
monitor job ad trends
screen CVs based on the skills sought
reply to job applicants
search for passive candidates and create a talent pipeline
do social recruiting
plan interviews and interviews
focus on collaborative recruiting and work more easily with all team members.
Of course, these are just some of the features of In-recruiting. Request a demo if you want to discover them all.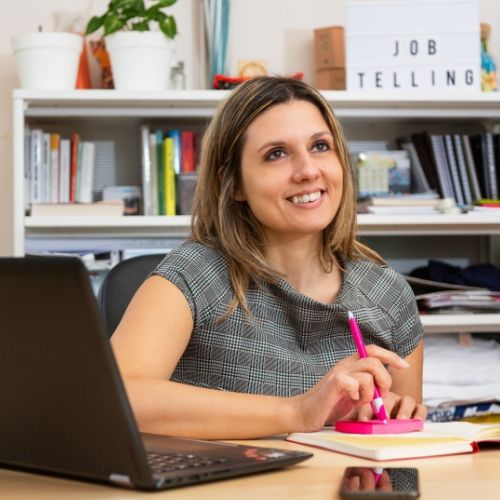 Giornalista e SEOcopywriter
Siciliana trapiantata a Milano, città che ama molto come la sua terra. Giornalista, SEO copywriter, formatrice e amante del live tweeting, scrive per varie testate e blog aziendali di lavoro, risorse umane e tanto altro.
Ha scritto nel 2020 il suo primo libro "Scrivere per informare" insieme a Riccardo Esposito, edito da Flacowski e nel 2021 altri due: "L'impresa come media" e "Content marketing per eventi".
Ama il mare, la bici, la pizza, i libri, le chiacchiere all'aperto.