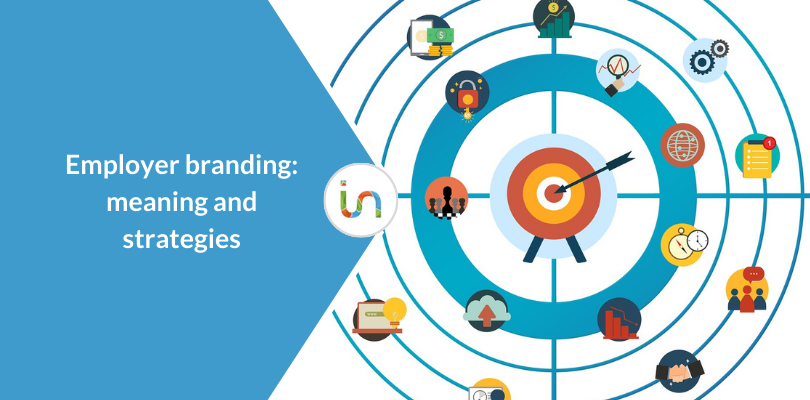 How to make your company more attractive with Employer Branding
Employer Branding refers to all those strategies and tactics that a company, whether small, medium or large, puts in place to make itself more attractive to candidates, both active and passive.
This is why this concept, which has become so fashionable recently, is usually associated with Human Resources and Talent Acquisition and Retention strategies. The company, therefore, bets on its ability – and, if it doesn't have it, aims to build it – to become a real brand and be identified as a place where almost everyone would like to work.
In fact, says Richard Branson, founder of Virgin also known for a whole series of actions, such as unlimited vacation or annual paternity leave, to meet workers' needs:
"Customers don't come first. It's the employees who come first. If you take care of the employees, they will take care of the customers."
Let's take a closer look at what Employer Branding is, starting with the definition and meaning and continuing with the players who make it possible, who the recipients are, what strategies to deploy and some examples of those who have done it.
What is Employer Branding: meaning, definition and more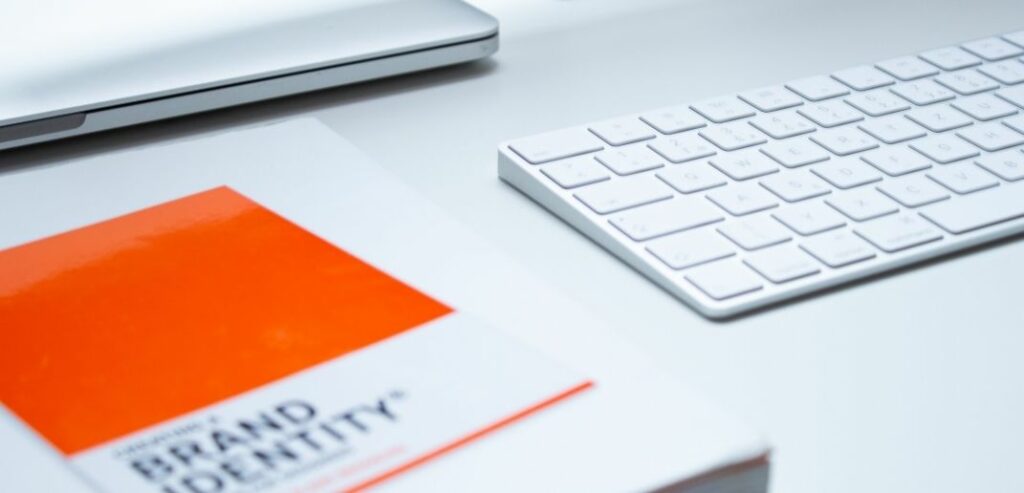 If you care so much about your digital and offline presence so that people understand what it means to work for you, what values you believe in, what benefits you offer to employees, how much attention you pay to their well-being with various initiatives and – why not – outlining how the career path unfolds, it all makes you not only more attractive, but makes you stand out from the competition.
Employer Branding is all that, but it's also so much more. To think that it is a "discipline" that pertains only to the HR world, however, is reductive. In fact, it is a true marketing activity and, as we know by now, it is clear that this function and that of human resources are increasingly connected, so much so that we often talk about recruiting marketing.
Therefore, working on the degree of attractiveness of a company in order to bring out characteristics that lead the best candidates to choose it, means contributing to improve the whole brand.
That's why when we talk about Employer Branding this is not far from the activities of social media marketing or content marketing, but is fully part of everything a company can do to attract people to itself, whether they are potential customers or candidates.
The importance of corporate reputation for Employer Branding
There's another aspect: if we talk about a brand's ability to attract the best candidates, we always think about what the company can do, but we also have to consider what the company doesn't do. It becomes important, then, to make a distinction between building a brand as an intentional employer and an unintentional one.
While, in fact, as a company you can deploy various strategies to promote yourself, your reputation can be affected by things you can't control.
To give you an example: when you don't curate your recruiting efforts with giving feedback to candidates after the interview, this can boomerang. While saying that the company is doing great and showing on LinkedIn, for example, the latest event organized for employees, on the other hand there may be those who, not having received a response despite a "We'll let you know", are leaving a negative review on Glassdoor or Trustpilot. Or again: they may write a post on Facebook, LinkedIn, a tweet without tagging the company.
That's why, in view of Employer Branding, an ATS software like In-recruiting can help a lot: you avoid to miss this important aspect of the relationship with the candidate, managing at best the database and presetting an automatic response that, anyway, gives a feedback to the candidate.
On the other hand, it must be said that among the actions that cannot be controlled there are also positive ones. Like, for example, when an employee, happy to work in your company, shares that experience with friends and family, says so on social media and, if there is a vacant position, can propose to someone they trust to apply, speaking well of the company.
Who is responsible for Employer Branding?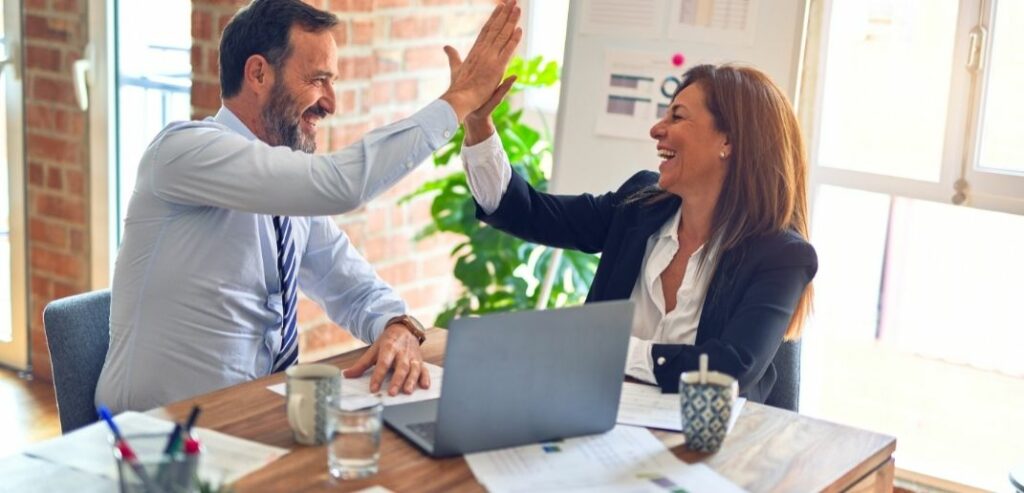 At first glance this question would be answered: Human Resources. And this is true, but only in part. Or rather: if we refer to the so-called "official" activities, who better than HR?
This division has the task of taking care of people from the moment they begin to "fall in love" with a company and making sure that this happens, until the relationship begins for all intents and purposes. But since several factors come into play in attractiveness, Employer Branding certainly involves other figures such as:
the CEO, founders, executives and senior managers
the various team leaders
the marketing team
the employees themselves
Figures such as CEOs, founders, etc. are fundamental because they are prominent, they outline the strategic vision of the company and the values on which it is based. That's why more and more CEOs and founders are present on social networks such as LinkedIn, which they personally curate or have curated by internal teams or external communication and marketing agencies. These profiles are followed by those who aspire to work in your company, but also by so-called passive candidates who may be more interested in industry news. Just as these profiles are also followed by the media who, with articles and interviews, can help increase employer branding.
Similarly, various team leaders, if they talk about how they work and coordinate people, the successes they've achieved, but also the mistakes they've made and how they've corrected them, are an important window into how people work in a company. That is, they can reinforce what is said on company social.
Then there is the marketing team that takes care of all the marketing activities and channels where the company can tell the story of who it is, what it does and, above all, how it does it: blogs, brand magazines, social media and much more.
Finally, as we said before, an important role is played by employees and everything they say about their company.
In their case, we talk about Employee Advocacy, that is, unconsciously or consciously, they become brand ambassadors and this has a huge impact on employer branding. This has a huge impact on employer branding, not least because people generally trust those they see as similar to them rather than the company pages, which they are sometimes suspicious of.
This is why, for example, a post by an employee who shares a company post or tags the company is much more popular on social media than content produced by the company itself. Which, however, benefits from this action in terms of visits and attractiveness.
The advantages of Employer Branding
So far we've given space to the definition of Employer Branding, but what are the benefits of implementing Employer Branding strategies?
Here they are:
Have more spontaneous applications without having to spend too much time on Talent Acquisition activities. What does this mean? That people apply proactively because they are attracted by the pleasant working environment;
Reducing time to hire and time to fill: it is much more likely, if you have focused on Employer Branding, that the candidate knows the company and takes less time to accept a job offer;
Increase loyalty: a company where it is nice to work is also liked by the employees themselves, who appreciate the characteristics linked to well-being, a pleasant environment and a good company climate;
Increase Employee Retention: connected to what has been said above, people who are already inside the company, if they are aware of working in a place that has all the features it promotes, are unlikely to leave and this reduces the company's turnover;
Improve Talent Attraction because talented candidates are very attentive to the company they are applying for and consequently value the company's reputation very highly. If you focus on Employer Branding you will become a place where they aspire to work.
Communicating the brand: Tips and strategies to promote Employer Branding
So far so clear, but how to act to promote Employer Branding? Here are some tips and strategies to make your company attractive.
Create an effective strategy
To do so, you have to thoroughly analyze what the company's needs are in the short and long term, taking into account the goals you want to achieve and the skills that are needed to do so. We can say that aligning your Employer Branding strategy with the needs of the organization is crucial and also possible.
It is necessary to try to identify with executives or managers what the objectives are in the next 3 years, what new products and services are in the pipeline and also understand what deficiencies there are in terms of personnel and skills that could prevent the achievement of all this.
Having done that, it's important to identify the so-called KPIs, performance indicators, that let you know you're on the right track and understand how these are measured.
Use data-driven decision making
As you can guess, it's possible to do all of this if you implement a data-driven decision-making process that is critical to Empolyer Branding. The data, which can be both qualitative and quantitative, allows you to understand which are your target people to which to address your strategy, the channels to implement it and also understand how much has been done so far and what results the actions put in place have given.
Activate the company blog and social media
Talents, as we have said, are attracted not only by the vacant position that may be in line with their skills but also by the values of a company.
And what better way to communicate what you believe in and how you implement it than a company blog? More and more companies open it within their website, both to have more ways to be found on Google and attract candidates and to say their opinion on certain topics, tell company stories, give space to employees. These are all things that cannot be done only through the company website.
Social media such as Instagram, LinkedIn and Facebook obviously contribute to this. For all of them you need to have an editorial plan that puts in black and white what kind of content you want to make and what goals they have.
Thanks to the acquisition of Digital GUT – the main player in Italy in the provision of recruiting marketing services – today In-recruiting is able to combine its ATS technology with a complete Employer Branding consultancy aimed at companies and employment agencies. Among the various services offered: strategic analysis, content marketing (editorial strategy, editorial plans, advertising, content creation).
Highlights the possibility of smart working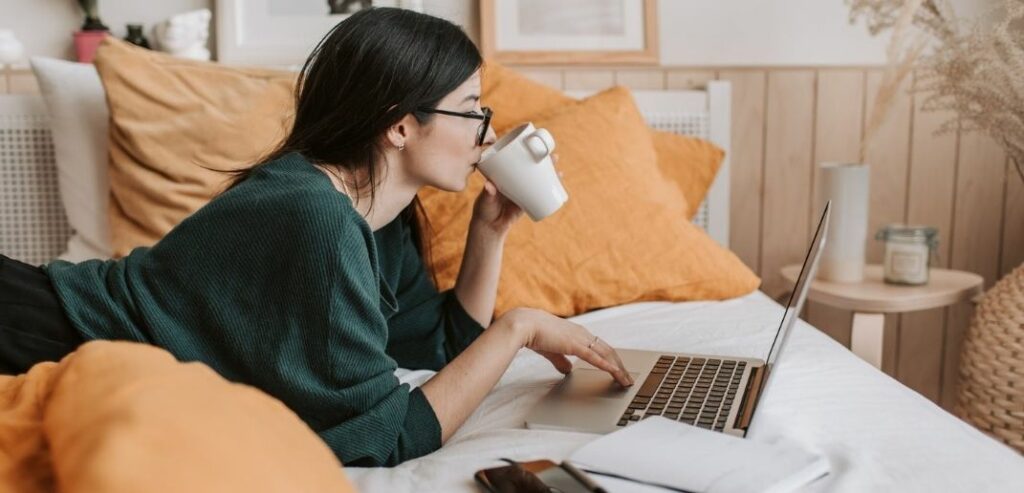 That we've all had to do it because of the pandemic is a given, but there's no turning back from smart working in the enterprise.
If you are of this opinion, if you continue to give employees the opportunity to do smart working and if, above all, it is a possibility that you also offer to new recruits, communicate it.
There are people who may not be willing to relocate and therefore don't value your company, but if you give the opportunity to work in smart working, with some live meetings every month or every three months, for example, make it obvious.
Smart working attracts talent.
Employer Branding Examples
With that said, let's end with a few examples of Employer Branding that can be inspirational. Let's start by mentioning Microsoft, which obviously needs no introduction. We do so because, in view of Employer Branding, it has created a YouTube channel entitled Working at Microsoft in which it gives voice to employees and makes them tell what it means to work at Microsoft and what the growth path is. In this case, employees are doing employee advocacy. But Microsoft doesn't stop there: it gives space to LGBT employees in the YouTube channel and on the website with Pride at Microsoft: Who will you lift up? A clear way to make it clear which side it's on and how it supports all people.
Another example of Employer Branding is Prysmian's Work With Us section: it's not just a page through which to apply but features stories, interviews, growth paths and anything else a candidate might need to say, "Yes, this is where I want to work."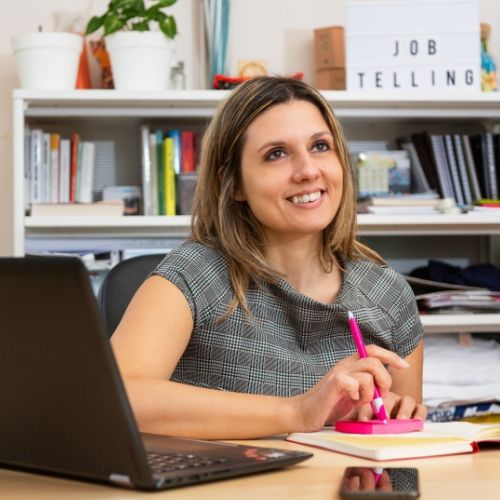 Giornalista e SEOcopywriter
Siciliana trapiantata a Milano, città che ama molto come la sua terra. Giornalista, SEO copywriter, formatrice e amante del live tweeting, scrive per varie testate e blog aziendali di lavoro, risorse umane e tanto altro.
Ha scritto nel 2020 il suo primo libro "Scrivere per informare" insieme a Riccardo Esposito, edito da Flacowski e nel 2021 altri due: "L'impresa come media" e "Content marketing per eventi".
Ama il mare, la bici, la pizza, i libri, le chiacchiere all'aperto.