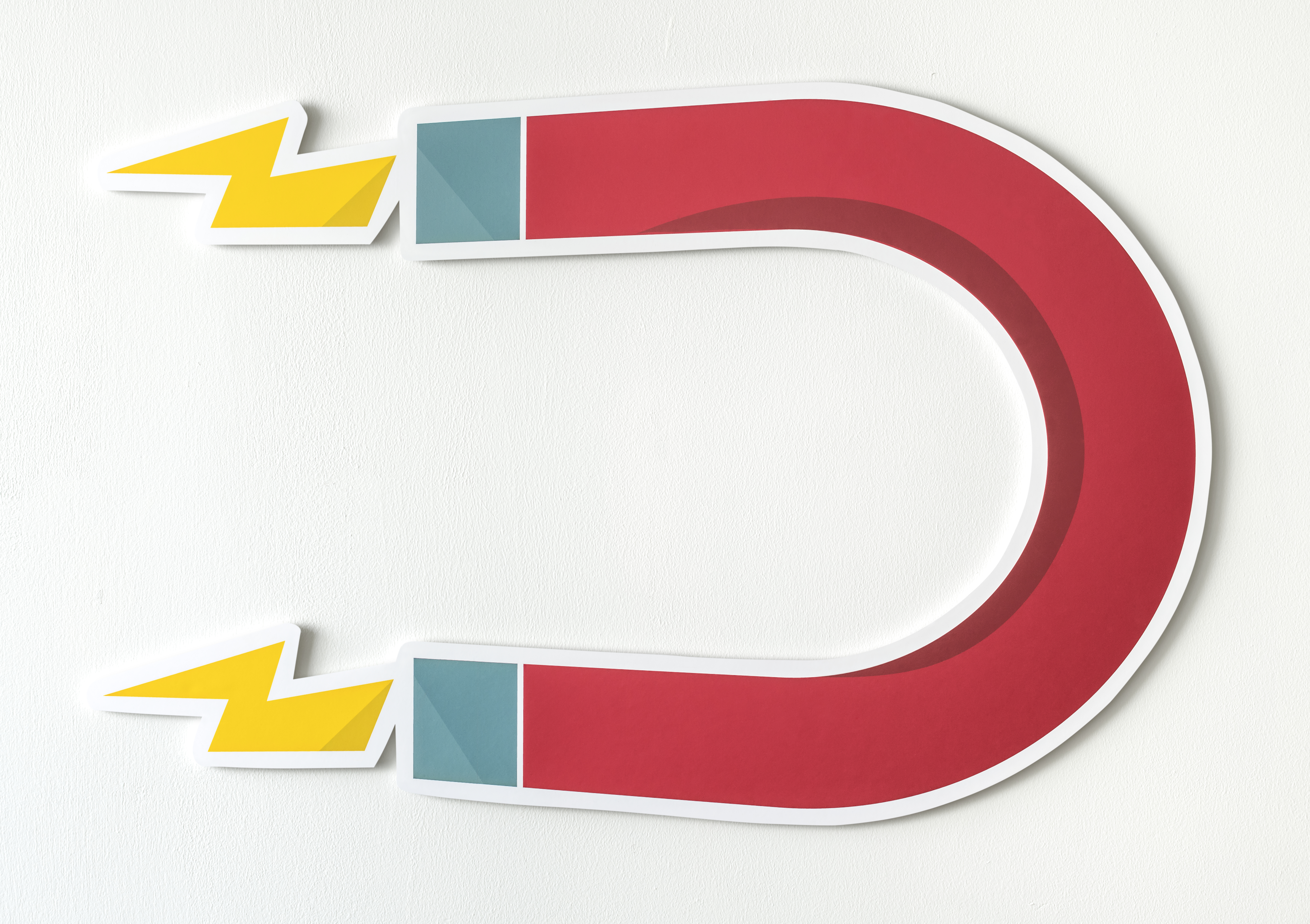 Recruitment online and Talent attraction with Inbound recruiting
Is Recruitment online and Talent attraction difficult? Recruiting techniques and technologies are evolving at incredible speed, but for many recruiters it is difficult to attract talents. Why?
The reason is that many recruiters ignore the fact that recruitment (online and offline) is a process.
Some of them know some recruitment techniques, and at times they can close a search. But this almost never happens with regularity, because they are not relying on a structured and repeatable recruitment and talent attraction process.
How can these problems be solved and recruitment activities be organised as a talent acquisition process and not as a set of disjointed actions? We asked Giovanni Fracasso, an expert in Inbound Marketing and certified Hubspot partner (Marketing automation software specialising in Inbound Marketing).
—
What is inbound recruiting and how does it help companies in talent attraction and hiring talent online?
If you are recruiting, you are already looking at digital recruitment tools and the web as a marketplace for exchanging information between supply and demand.
But you will also know that the best candidates are not always looking for a new job. Finding the right people who will work for and with your company is essential for the development of your business and for recruiters it is important to know how and where to catch those candidates, even if they are not actively searching.
The majority of recruiters (69% of the sample from the Social Recruiting Survey) believe that the competition for recruitment the best talent will grow in the next 12 months. Kelly Services' Hiring Manager Survey confirms this idea: 45% of recruiters are convinced that doing recruiting today is definitely more complicated than in the last five years.
How do you move to do recruitment online and what can you do to attract the best candidates?
Firstly, you must acknowledge that about 70% of candidates start their job search on Google. They are looking for job offers but also looking for company information, job type, work environment, pay … What if you search for information about your company? What do you find?
Your company's online presence (or lack thereof) has an impact not only on sales, but also on talent acquisition and recruitment. If you are talking about web presence and social channels, marketing professionals can offer valuable advice. It is not by chance that in the job market, crossover between recruiting and marketing activities is an increasingly widespread trend (so much so that we now talk about the recruitment funnel).
Recruiting insiders now consider elements such as Career Sites, social media and Google as more and more important resources. However improving brand positioning (Employer Branding) and social recruiting is difficult: only 18% of recruiters consider themselves to be an expert in social recruiting (Fonte: Social Recruiting Survey).
How to do effective recruiting in 2017? To find the best candidates it is important to do inbound recruiting and implement a solid recruiting strategy that can attract the most ideal candidates that share the vision of the company. You must create content that attracts, educates, entertains, informs and inspires current employees and future ones. Finally create a framework for building relationships with candidates well before onboarding takes place.
Recruitment online using inbound recruiting: Inbound Marketing
Inbound recruiting originates from Inbound Marketing, the methodology that has changed the way companies use marketing and the web to capture customers.
Inbound Marketing focuses on people – buyers – what they want and what they are interested in. It mimics the way people get informed and buy today and provides them with the right content, in the right place, at the right time.
The inbound methodology is based on some key elements and a precise process. It divides the process into four phases:
1. Attract users to make them become visitors;
2. Convert visitors to contacts;
3. Close the contacts as clients;
4. Delight customers to turn them into promoters.
To build a multichannel but cohesive strategy, inbound methodology involves defining some key elements and a well-defined process.
The Buyer's Journey:
It is the decision making process behind each purchase. A person becomes aware first of a problem or finds an opportunity (awareness), looks for solutions and actions (consideration), decides which of the solutions to evaluate to buy (decision). The Buyer's Journey can last a few seconds or months.
The Buyer's Persona:
These are fictitious representations, archetypes, of the ideal customer to whom the company addresses. Starting with existing customers and their experience, you can track the person's biographical profile and outline their goals and challenges. Each company has many buyers, but each Inbound Marketing campaign is developed for only one persona.
Creating High Value Content:
As Inbound Marketing focuses on all potential customers, even those who are not ready to buy but who may be ready in the future, it is important to create content that can be enjoyed at every stage of the Buyer's journey. Better content, interesting to the person you are targeting, improves the relationship between the user and the company. If they find what they read on your blog or downloaded from your site useful, they will most likely turn to you when they want to buy the product or service.
Content Distribution:
This is the process of sharing your content with as many people as possible.
Without distribution there can be no conversion. Every tool and channel available on the web is used to spread the content: SEO optimisation for organic search, blog articles, paid campaigns, social media sharing, email marketing ecc…
The conversion process and the lead nurturing process:
What distinguishes Inbound Marketing is the fact that each activity is not limited simply to attracting traffic to the site, but a precise conversion process is implemented (based on the use of forms on specific web pages to collect contact information ) to turn visitors into contacts. Subsequently, other activities are planned to continue offering value to less "hot" contacts to try to make them move along their buyer's journey to the closing contact and then beyond. It is the activity of lead nurturing or feeding of contacts.
Talent acquisition using Inbound Recruiting process
In the same way that companies have changed how they attract customers, so have companies changed the way that they attract and recruit candidates.
Applying the same methodology of Inbound Marketing, with Inbound Recruiting you will be able to bring together the way in which candidates are searching for jobs and how you are proposing roles.
The parallel between the two activities is possible because the buyer's journey, the process that leads to a person who is a stranger to a client (and perhaps even a promoter), and the candidate's journey, the process that leads to strangers becoming applicants, is almost identical and is based on the Internet.
How to do an Inbound Recruiting campaign?
To implement your inbound recruiting campaign to attract, feed, and convert the best candidates, you will need to step up and use different recruitment tools to operate best on different channels.
1) Create your candidate personas
The candidate candidates are fictitious representations of your ideal candidate. This archetype is put together by defining the characteristics, skills and traits that identify the person you want to hire. They are not speculations or generic descriptions of a job: a persona is created from data collection and analysis, especially those who already working for the company.
Each persona will have to be different for each role you are looking for but have common features that reflect corporate culture and what allows them to integrate and grow in the company.
Creating a candidate person will allow you to:
– Create a relevant job descriptions
– Understand what the major recruiting channels are for intercepting those candidates
– Create the most suitable content for each stage of the candidate's journey
2) Create interesting content for candidates
You must produce content that your ideal candidates consider relevant and valuable based on their specific needs, values, and challenges. Blog posts, posts on social, video, ebook, Slideshare, presentations, employee profiles, job descriptions, photos … these resources are the ideal way to tell your company's history and interest potential candidates in your Employer Brand: they must want to come to work for you, because they are the people you are really looking for.
The most effective content is that which shows what it would be like to work in your business every day.
3) Implement an attraction and conversion strategy
Show what you do on social media. Find the best channels to interact with your ideal candidates and share your content there. The greater the exposure, the greater the number of candidates you will bring to your site, career page or job ad.
Those looking for a new job will visit your social channels to evaluate your business; you will find that there are social ambassadors that help to spread your business values and increase the reach of your social activity (and in the real world you might find it useful to work with a Student Brand Ambassador).
Since not all candidates arriving at your site, blog, or career page are ready to submit their application, you have to offer other conversion opportunities, to get data and to maintain a relationship (n.b. the rate of conversion is the relationship between users who land on a site page and those who take an action, such as submitting their CV).
What should not be missing on these pages is a form to collect the e-mail address of the candidate that can be added to your candidate database.
In the case of inbound marketing it's impossible to ignore the value of a CRM for effectively organising prospect and customer data. And in the case of recruiting activities it would be impossible to organise candidate profiles and CVs without advanced recruitment tools such as an Applicant Tracking System.
4) Build relationships with the candidates
Getting the data is just the starting point. You must keep contact going with candidates who have shown interest in your business but are not yet available to submit an application.
The main means for these activities are emails: keep the candidates up to date on new opportunities that reflect their skills, important corporate news and other relevant events (such as career days etc). Share informative content or use email to promote your business culture.
Every email sent must contain something of value, not just a list of available positions, and above all it must be personalised and targeted to get the best results and not annoy the recipient.
Always keep an open dialogue with prospective candidates.
The new generation Applicant Tracking System integrates automatic candidate mailing functionality: so you can manage all of these relationship operations with the candidate easily and with just one centralised tool.