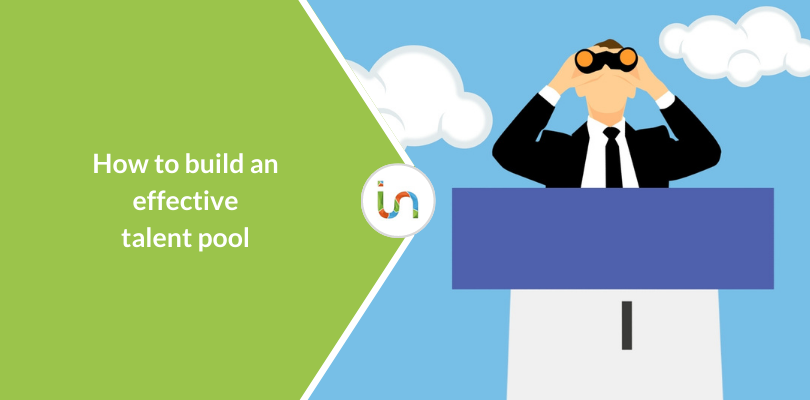 How to build an effective talent pool so you don't miss out on the best talent
Recruiting nowadays, as we know, is an increasingly complex challenge: people are more demanding and more active in their job search. Moreover, compared to the past, it is not only the company that chooses the candidates, but also vice versa: people choose a job not only for salary and benefits but also because they share its values and its value proposition, hence the need to focus more and more on employer branding.
In this situation, an increasingly central role is played by the talent pool, which perhaps brings to mind the better known swimming pool, but which actually has little to do with a classic swimming pool.
The talent pool, also known as the candidate pool, is in fact very effective in not missing out on those interesting and suitable candidates for your company who perhaps, at this time, for various reasons, have all the numbers to be defined as talents, but cannot cover a role in the company.
Talent pool: the key to finding the best talent
Let's try to give a definition of talent pool: it is that "place" or database where the CVs of the best candidates who want to work with our organization are "stored".
It is therefore made up of a mix of people with excellent references, possessing valid soft and hard skills, but who may not have been the right choice at the time, or were almost perfect because they did not have that characteristic that another candidate had. But passive candidates and former employees can also be part of it (we'll come back to this in the next paragraph).
As you can see, it's a very diverse "place" and a real "pool" of candidates to refer to when a new vacancy opens up.
Why is it a keystone in the world of recruitment? First of all because having a similar CV database means making your life easier. And this is because if the cost per hire and the time to hire often tend to increase, it goes without saying that having this "place" to draw from before launching any recruiting campaign, allows you to start the process of research and selection of personnel more easily.
Also, how often does it happen that an employee leaves suddenly? Yes, it's true that there is always a notice period, but sometimes it's not respected or sometimes it doesn't cover the time needed to start a selection and complete it in the most effective way. Let's say that in this case, a talent pool is a kind of safety net, a valuable support in times of greatest need.
Who to find within the talent pool?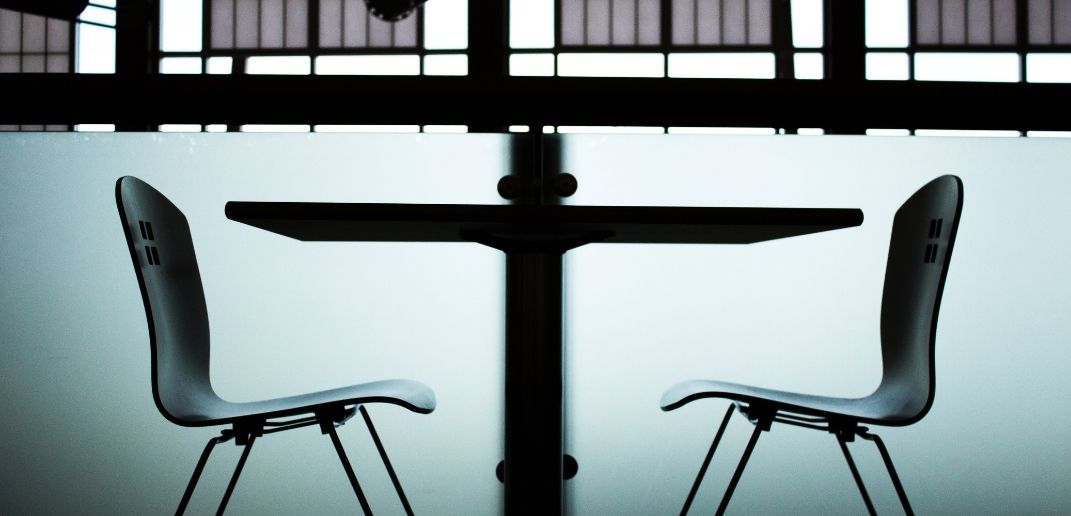 Within the talent pool there are therefore highly qualified candidates who have previously expressed interest in joining your company and who did not complete or pass the selection process. Keeping in touch with them, maintaining a good impression so that it is easy to contact them is only possible, however, if the candidate experience has been excellent, if every detail has been carefully considered so that the candidate remembers the company and those who conducted the search and selection process.
As you can therefore guess, you find those people who were perhaps suitable for a position but then in the end were not selected. This is either because they didn't exactly "shine" during the final interview or because it wasn't possible to agree on salary and start times. These people are called silver medalists in the United States, referring to the so-called "seconds" who sometimes miss their opportunity, if you can call it that, by a whisker.
In addition, there are people with valid CVs who have been encountered at recruitment events such as university career days or job fairs, or former employees with whom you have had satisfying rapport and who you "keep an eye on" in case the opportunity arises again to involve them in a particular project.
But that's not all. We can also find all those passive candidates identified by doing social recruiting or known at various times in the life of the company and who, as the adjective "passive" itself says, are not actively looking for work. But that doesn't mean they won't be in the future or that they aren't willing to consider new opportunities (candidates who, as we know, precisely because they are already engaged and not active, it's better to contact on social media and meet through a video interview rather than live).
Finally, a talent pool can also include employees who have been with the company for years and who, when a vacancy suitable for their skills comes up, might consider a job offer.
The importance of the talent pool for recruiting
It goes without saying, then, that building a talent pool is very important for recruiters, particularly with a view to active and proactive talent acquisition. But it's also the ideal way to anticipate the needs of a company that is looking to expand into a new market and will need to find new staff who speak certain languages or have certain skills as soon as possible. Or for a company that is creating new products or services and may need different people (who may already be in the talent pool).
A talent pool is part of what we call long-term recruitment, which is more about strategy than tactics.
In addition, as we were saying, focusing on a talent pool brings several advantages, among them:
in terms of time: you reduce the time to hire, but you also save on the publication of ads, on finding a head hunter who will carry out the selection and consequently on all the meetings, live or online, that all this entails.
in terms of costs: directly linked to time is the cost per hire, i.e. the cost for each selection that, obviously, if it involves fewer steps and less time, has a lower cost.
in terms of quality: people who have already met for other positions, are people you already know, of whom you know what kind of paths they have taken, what their interests are and also how they behave in a given area. In short, qualitatively a similar search starts with several advantages.
How to build a talent pool: the strategic approach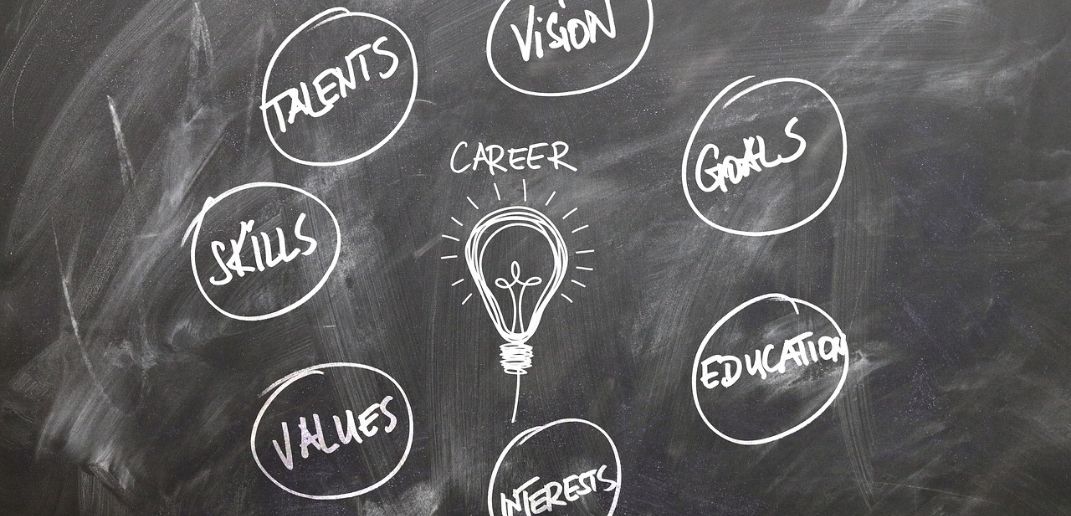 But how to build a good talent pool? What needs to be done? Before starting to create it, it is necessary to think strategically, first of all involving the entire recruiting team. In fact, building a talent pool is not so easy and it is necessary that everything is done keeping in mind the values that guide the company and that must also guide the mechanism of this type of talent acquisition.
The construction of a candidate pool, in fact, must put in place feedback mechanisms that are the same for all HR so that the process of "collecting" the CVs of interesting candidates is homogeneous. For example, an important role in this is played by ATS software, such as In-recruiting, which allows you to collect data in the best possible way and store the feedback you have given to the various candidates in the most suitable way, and more easily retrievable if necessary.
The fields of action for an effective talent pool
That said, let's look at the courses of action and tools that will allow you to create an effective talent pool.
The first step is to have effective sourcing tools. Instead of targeting your recruitment efforts essentially on the requests that come in from candidates once a job posting has been made, also target talent that may be suitable for future roles.
Sourcing is important: if you limit yourself to seeing if a person is a perfect match for that vacancy, you risk missing out on other qualities that this one has to offer. From a strategic perspective, however, this can pay off and a lot.
Re-engage candidates
Someone who has already shown interest in your company, whether it was a month ago or 6 months ago, is a resource that should never be let go entirely because, as we said above, they are someone you already know and, more importantly, they know you too. Because of this, feedback on his or her progress is very important as well as it is equally important to use ATS software that allows you to keep track of them but also "reset" them at the appropriate time.
But beyond that, if possible, try to nurture the relationship with these resources. You can interact with those that have stuck with you via social media, perhaps commenting on their LinkedIn or Facebook posts from time to time or even just putting a 'like'.
Your "social attention" will flatter the candidate, and by the time you contact them, they may be much more predisposed towards you.
Create an ad hoc landing page
Connected to the above, try to keep these people up to date on content that pertains to your company. Maybe at the time of the interview or when you have to give feedback on how the process went, you can specifically ask if they want to know more about the various opportunities that might open up in the future in your company. Or create an ad hoc survey to test, after the fact, whether or not their interest in your organization is still alive.
Once that's done, you can create a landing page where these candidates can find information about your company's progress and more.
Engage students and recent graduates
Whether you've met them at a career day or not, this can be a good way to get ahead of the curve even if students and graduates aren't actually actively looking for work or, if they are, are often looking for part-time employment. Thinking about these people allows you to put a long-term strategy in place that focuses on engaging students and recent graduates perhaps with social media posts showing what it's like to work for your company and what it may have in store for them.
Internship offers, part-time contracts, apprenticeships but also meetings with the CEO are all ways to attract them to your talent pool.
Equally important in this perspective can be a blog linked to the company's career page where internal employees tell what it means to work for the company but also how this helps to keep their passions alive.
Don't leave out former employees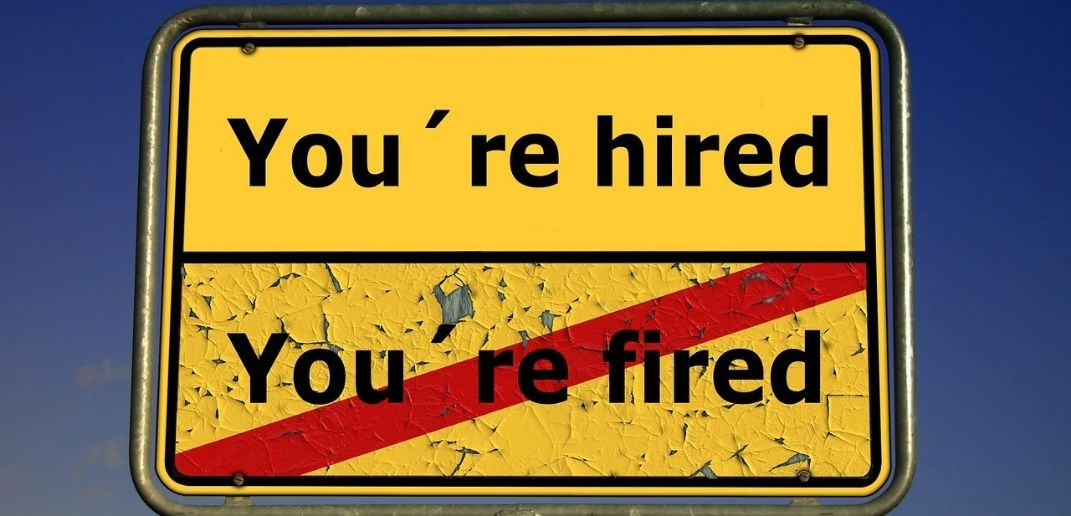 Yes, them: former employees play an important role in building an effective talent pool. And that's because even if they've left, former employees can't necessarily go back, perhaps to a more satisfying position than the one they left. In fact, if their departure is not related to the company culture or work environment, but only to the role they held, there can be a boomerang effect.
You can only find this out if you handle resignation in the best possible way. What do we mean?
When an employee tells you that he or she wants to leave the company, you need to take the time to ask him or her a few questions such as whether he or she would consider coming back if the opportunity arose or what that right opportunity might be.
Based on the answers he has given you, you can place the former employee in a specific area of your talent pool and be ready to contact him when the time comes.
Focus on personalized content
Keeping a talent pool alive means working on the content and search intent that can animate each person who happens to land on your site, blog, social media whatever. All the people in the talent pool have different goals and expectations, and if you want to really engage them, you need to personalize your content.
How? Perhaps by creating types of persona candidates to target certain topics or, better yet, working with your communications team to make an editorial plan and editorial calendar that meets everyone's needs.
Don't forget internal employees
An almost categorical imperative that when it comes to recruiting is necessary. In fact, internal employees are crucial to a talent pool. For two reasons, of all things.
The first is that they, too, could enter a talent pool and be reconsidered for a new position that opens up, for which they had already expressed interest in the past. But also for an entirely new role where skills are required that you, as HR, know the internal employee already possesses.
They are also crucial in terms of referral recruiting, i.e. to suggest candidates who may be in the talent pool. This is because they know the company well and, at least in theory, they should also know the people they refer and understand from the outset whether they can fit into the context of the organization.
Social recruiting for passive candidates
Another way to build an effective talent pool is to focus on social recruiting specifically to scout out so-called passive candidates to keep within this special CV database. Yes, social recruiting is useful for active candidates as well, of course, but we recommend sourcing specifically for these types of candidates because it's through their social presence, what they post, share and how they do it, that you can understand how predisposed they might be to consider other possibilities or even what "topics" they care most about.
Really use your talent pool
Last but not least, the most important tip of all: don't just build your talent pool, really use it. It seems like a superfluous suggestion, but you need to make sure that a candidate pool is the first place you go to look before you actually start your recruitment process.
It almost has to become a habit to consult it regularly because this will help you familiarize yourself with the various talents there and get to know them better, so you can create a viable candidate pool to fill that vacancy.
How an ATS can help you build a talent pool
In all of this, ATS software plays an important role for any type of candidate you want to include in your talent pool. In fact, it is thanks to an Applicant Tracking System (ATS) like In-recruiting that you can really analyze the candidates you have profiled in the past and insert them in a special database, that famous pool of good people we have already talked about.
It's always thanks to an ATS that you can identify certain characteristics, group candidates based on the skills they have in common, and give valuable feedback at interview time that you can take back to build and enhance your talent pool.
In addition, you'll be able to do keyword searches that help you better organize your talent pool building and utilization efforts, and you'll be able to enter profiles submitted by employees in a quick and organized manner.
An ATS software helps you to manage a candidate pool effectively, without wasting too much time, and above all, it allows you to better evaluate all the candidates that are present to understand how much and in what way they are in line with the position sought.
Without this data management and a system that helps you to organize and interrogate them in the best possible way, the creation and use of a talent pool risks remaining an end in itself.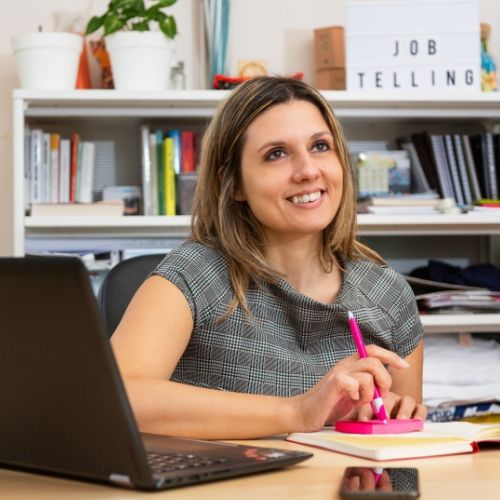 Giornalista, content strategist e formatrice
Siciliana trapiantata a Milano, città che ama molto come la sua terra. Giornalista, SEO copywriter, formatrice e amante del live tweeting, scrive per varie testate e blog aziendali di lavoro, risorse umane e tanto altro.
Ha scritto nel 2020 il suo primo libro "Scrivere per informare" insieme a Riccardo Esposito, edito da Flacowski e nel 2021 altri due: "L'impresa come media" e "Content marketing per eventi".
Ama il mare, la bici, la pizza, i libri, le chiacchiere all'aperto.