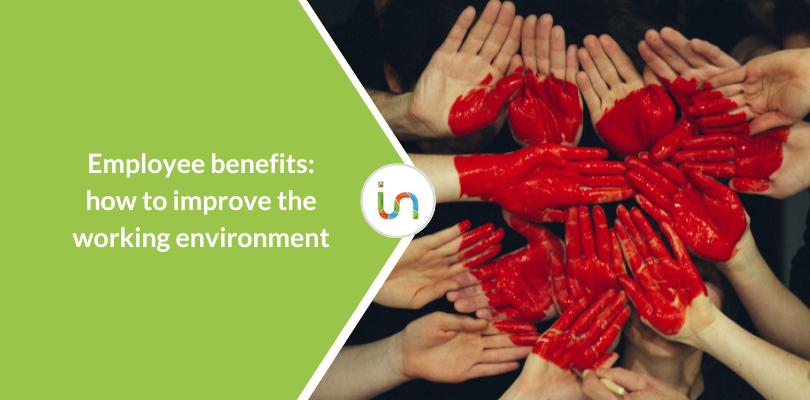 Employee benefits: how to improve the working environment
In these times of great uncertainty, companies can do a lot for the well-being of their employees. How? By focusing on benefits that are really welcome as well as useful and that can really improve the working environment. But how to offer employees what they need or might need in the near future? And is it possible today, after the lesson perhaps learned with the pandemic, to create an ideal working environment? We find out in this article by first understanding what workers are looking for today.
SUMMARY
Employee benefits: what employees are looking for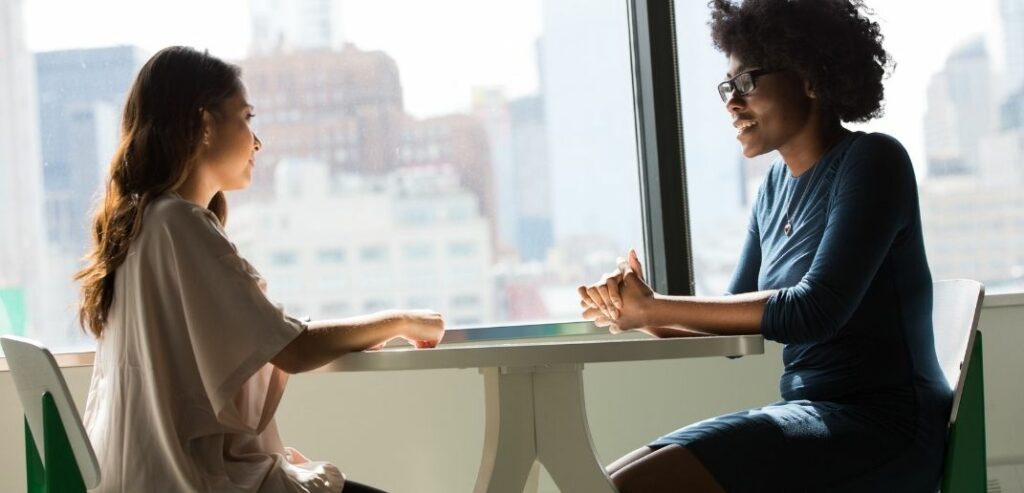 Not all workers are attracted to the same types of perks. Much changes, as revealed by Randstad's Employer Brand Research 2022, depending on the different generations.
If, in fact, in general, that of working in a pleasant place is the highest aspiration for 65% of Italians, needs vary according to age and so do the benefits desired.
The youngest, i.e. Generation Z between 18 and 25 years of age, in addition to the working environment place great importance on being in a company where the career path is clear and transparent.
As we know, the younger generation, compared to the 'older' ones, tend to change jobs often and if they choose one company over another they want to know how far they can go.
For them, it is just as important to work in a context where there is a strong emphasis on valuing diversity and implementing inclusion policies. An aspect that, for example, is particularly privileged at American Express, which this year took second place in the Great Place to Work® ranking among large companies and which among its pluses has the fact that it focuses heavily on women managers, 80% of whom have received a promotion. But other, smaller companies, such as the start-up Fluentify, also focus on inclusion and on equalising people as much as possible: here there are few hierarchies and total trust in the team.
For Millennials, i.e. those who are now between 26 and 41 years old, it is very important to be able to have a salary that is fair for the work they do and the possibility of being able to work in smart working mode. This is a benefit that a company can no longer neglect, and although there are many that are proposing a return to presence 3 times a week, this does not necessarily meet the needs of employees.
If one wants smart working or hybrid working to be a real benefit, one must try to organise it in agreement with the employees. Establishing fixed days could in fact become counterproductive for those who have small children or for those who have become accustomed to their freedom and would like to be able to decide independently when to go to the office.
Obviously, compatible with the needs that the company may have – team meetings, client meetings – one must try to consider smart working as an essential benefit, especially for those under 40.
On the other hand, for those between 42 and 57 years of age, the so-called Generation X, the location of the company matters a great deal. These are people who greatly appreciate the proximity of the workplace to where they live and not having to spend hours on transport or in the car to get there. All in the name of a sought-after work-life balance.
The so-called boomers, i.e. those over the age of 58, are also looking for work-life balance, but they also look a lot at financial strength, the type of work they do and the reputation of the company.
These are the broad lines of benefits for the different generations, but in general we can say that other benefits that are particularly appreciated are all those that have to do with health, i.e. medical insurance as well as being able to have a gym membership, yoga classes in the company and so on. Also increasingly important are pension plans, company travel, company crèche for parents, and flexible working hours that allow for the best possible management of family-related tasks. An aspect that is far from negligible, since with forced smart working many parents have appreciated having more time to devote to their children.
How to become the company where everyone wants to work?
Having clarified which benefits are most coveted by the various generations, how do you become the company where everyone wants to work? What aspects do you need to pay attention to? Basically, you have to:
Find out what attracts candidates;
Create an attractive image of your company;
Anticipate employees' needs;
Offer employees what they are looking for.
Let's look at each aspect in detail.
Finding out what attracts candidates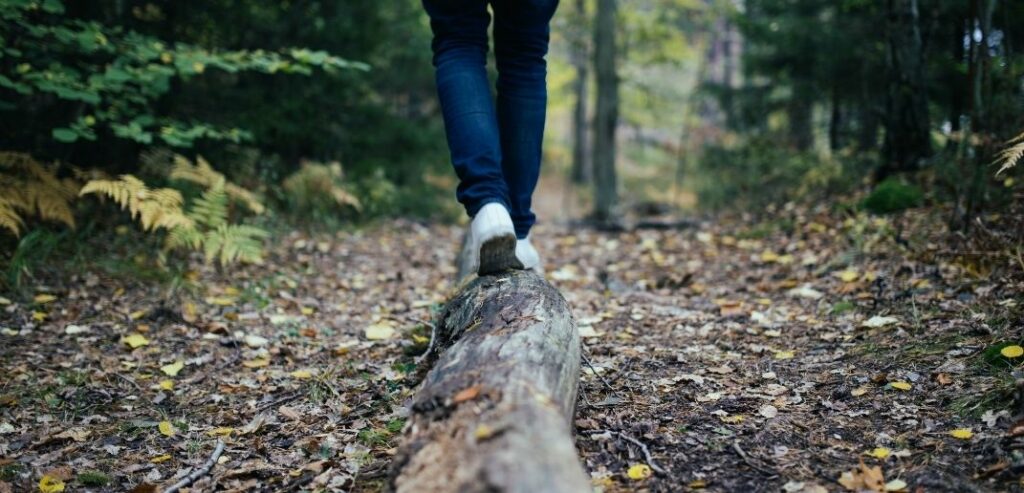 The world, we know, has changed enormously from a few years ago. And we are not so much talking about a pandemic, but about the fact that potential candidates are no longer sitting around waiting for someone to hire them.
People, and particularly talented people, know what they want and where to find it. To make their needs intersect with yours, you have to be attentive to what attracts them most.
How to find out? One place full of information and where you can test people's sensibilities is definitely social media. In particular LinkedIn, but also Facebook, Instagram and TikTok. Try to read conversations on certain topics, what people are saying about returning to work, how people are feeling about the company and try to understand how you can respond to these needs.
According to Randstad research, salary is always a good reason for choosing a company as well as for deciding to leave it, followed by work-life balance. After that, the visibility of the career path and the fact of being able to live in a stimulating environment where technology helps to improve and teamwork is valued.
Creating an attractive image of your company
Once you have done 'social listening', it is time to analyse the reputation that the company you work for has. What does it communicate on social media? How have people who have worked there rated it? If you have never looked at Google reviews or searched for your company's name on Twitter or Facebook, now is the time to do it. Trying to 'clean up' your reputation if you find negative comments is an action that can take time.
Similarly, try to see if there are people who have spoken well of your company but have been ignored, in which case thank them for their feedback, thus demonstrating attention, even if belatedly.
Having done this, it is important to set up an editorial content plan on social, then coordinate with marketing, to tell people about the good things the company does. If you dress all casual on Fridays or stop work at 5pm to have an aperitif on the terrace, this should be told. As well as the space that is given to smart working, but also benefits such as health insurance.
Another aspect that should not be overlooked in order to improve the company's reputation is feedback to candidates. Although we know how important they are, there are still a number of HR, especially for selections involving hundreds of people, who do not give feedback on how the interview went. And this does not make the company attractive, on the contrary.
To avoid this, the advice is to manage the search and selection process through ATS software such as In-recruiting through which you can send an automatic response to candidates and perhaps 'fish' them out later for a new selection.
The software can then help you build a career page that takes into account what attracts candidates and manages to communicate this in the right way, starting with the company website.
Offer workers what they are looking for
This will put you in a position to offer potential candidates what they are looking for. Often these aspects do not emerge from a LinkedIn page where you focus on products and services, but can instead come out of posts created ad hoc, even by employees themselves. Make it clear that yours is the company where attention is given to flexible hours, smart working, employee team building, etc.
Here again, ATS software can help you: to keep track of what you have been told, but also to make the HR team's work more collaborative. Instead of having everyone's notes on their own computer, you can use software to associate them with the various people in the company and have a continuous exchange with the entire HR team.
Anticipate employees' needs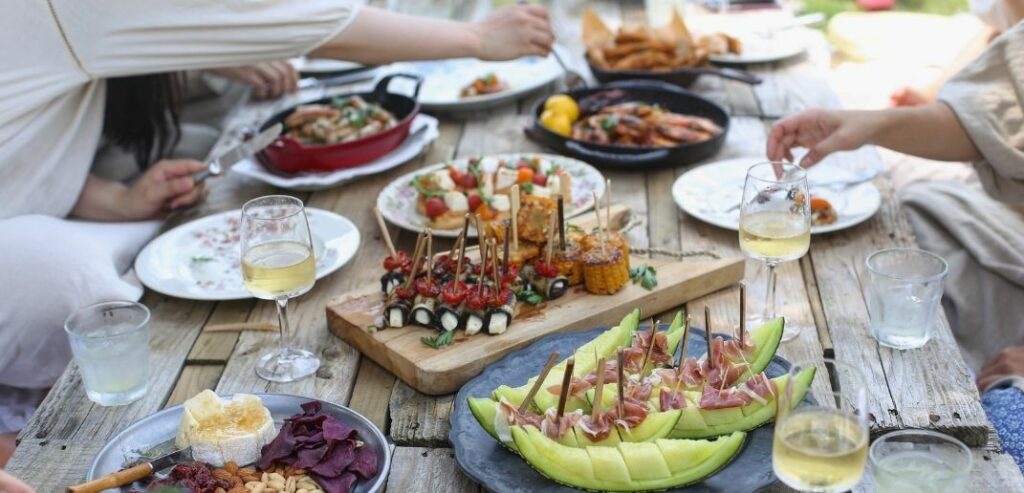 Obviously you should try not to be only outward-looking and focused on new candidates, but also give a lot of space to how employees feel.
As HR you can organise lunches for small groups of people – perhaps prepared with tasty things and eaten outdoors – where you ask how the company could be a better place. By listening to the cues that come from employees and collaborators, you will be able to understand whether there are actions that you can put in place immediately or that take more time. Beyond the suggestions that may come up, organising such moments is a demonstration that you are really paying attention to people's needs.
You can also submit questionnaires, anonymous or not, but live confrontation, now that you can, is definitely a way forward, although more challenging.
Useful tips for improving the working environment with employee benefits
As we have seen, the working environment matters a lot to people, and this is certainly given by the corporate culture, which must be clear and shared, but also by the physicality of a workplace. Another aspect to focus on is making the office more attractive and a place where people want to return to every morning.
How to do this? By redesigning the space, removing desks and perhaps organising the layout by work tables, giving the freedom to manage the meeting room and if there is a terrace, use it to the maximum for live meetings. That is, arrange it so that there are chairs and tables to work at, but also the necessary if you want to make a live presentation.
Then try to create an environment in which what you are promoting can be felt everywhere. Let's take an example: are you banking on flexible hours? Remind yourself of this with motivational phrases, with post-it notes attached to the blackboard, and maybe every now and then, ask the internal newsletter editor to send articles on the subject.
You can also organise short interviews in which long-time employees tell newcomers how they manage to organise themselves, as well as hold regular meetings in which you explain the career paths in the company and the skills that are expected for that role. All of this, if possible, giving evidence of how the company with training can help to obtain them.
The workplace I would like: utopia or reality?
All of the above can make the workplace become the ideal workplace. On the other hand, if several companies that have succeeded have even been recognised by Great Place to Work, why shouldn't your company succeed too? In fact, taking cues from others is a great way to make things more inspiring.
What is important is to continuously listen to the people inside, monitor the conversations on social media and make room for creativity to create solutions that are engaging, inclusive and perhaps, why not, with a greater focus on sustainability. Not only environmental but also social.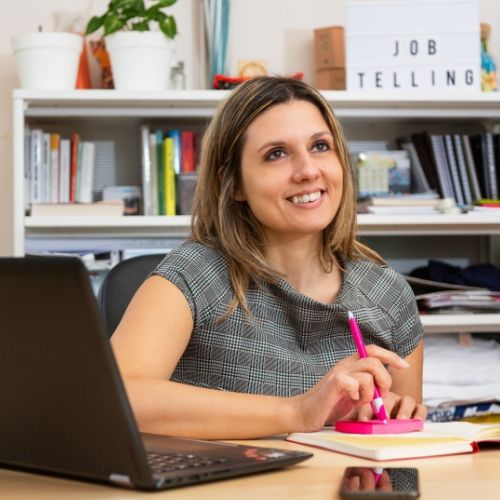 Giornalista, content strategist e formatrice
Siciliana trapiantata a Milano, città che ama molto come la sua terra. Giornalista, SEO copywriter, formatrice e amante del live tweeting, scrive per varie testate e blog aziendali di lavoro, risorse umane e tanto altro.
Ha scritto nel 2020 il suo primo libro "Scrivere per informare" insieme a Riccardo Esposito, edito da Flacowski e nel 2021 altri due: "L'impresa come media" e "Content marketing per eventi".
Ama il mare, la bici, la pizza, i libri, le chiacchiere all'aperto.