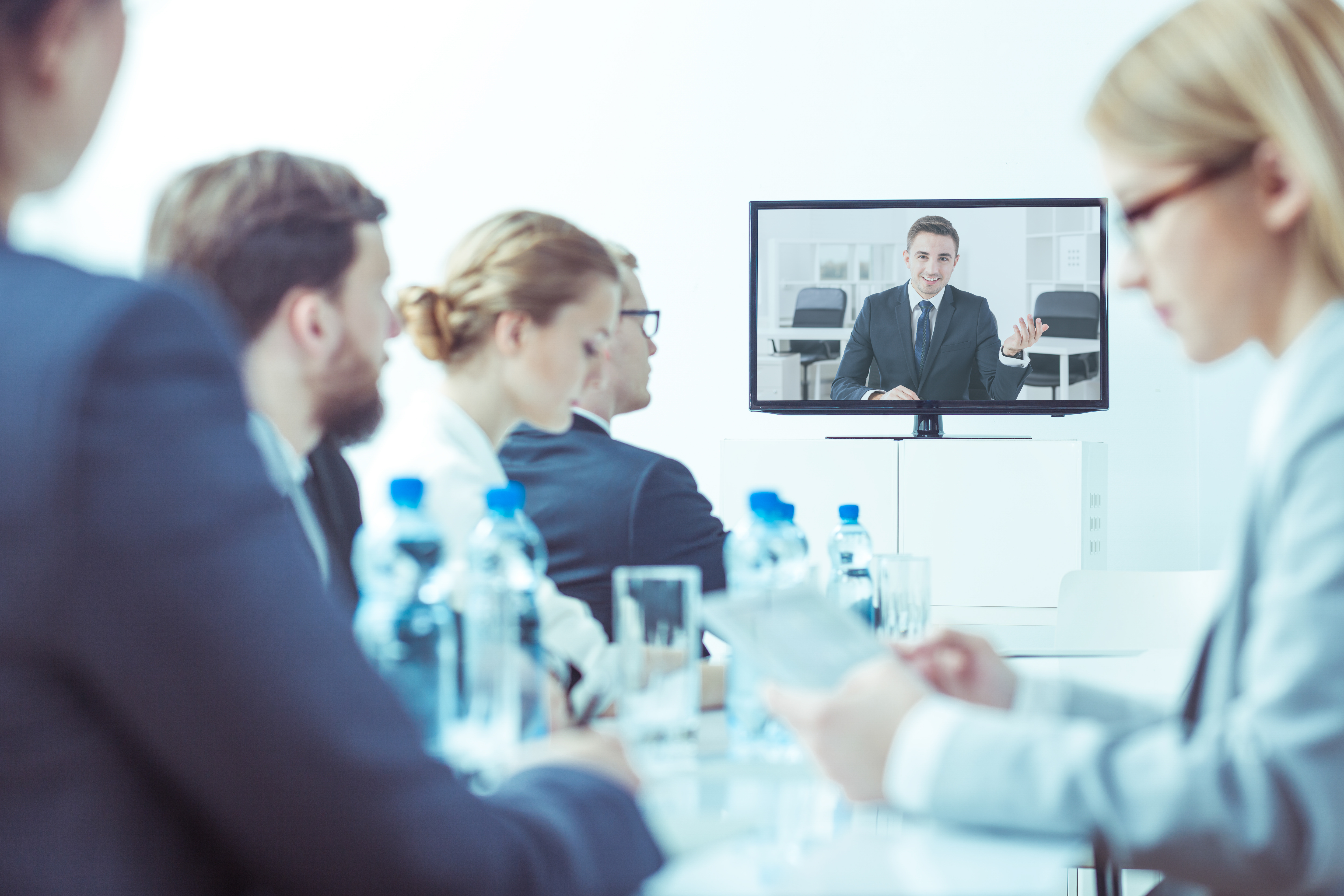 Skype Interviews: Modernized Screening
This week, we introduced Skype Interviews into our ATS, this new tool is excellent, and we want to let you know more about it and its features.
Recruiters have, for the most part, entered brilliantly in the "connected" era, LinkedIn and social channels, modern ATS, video CV, remote interview via Skype, elaborate online questionnaire…
They are now using every possible tool to make things easier and faster. However, the tools do not always match the complex needs of all the possible situations. That is why Skype came up with a new solution: Skype Interviews.
What is it? How is it different from the regular Skype? And how useful can it be?
First, let us say that if you are a recruiter looking to hire a developer, this is your next best friend.
Let's take this scenario:
John is looking to enhance the website of his start-up, he decided to hire a developer as an intern for the summer but wants to assess their skills thoroughly. .In the web application form he uses, he can ask some questions. John decides to use this opportunity to ask exam like questions on coding technicalities.
One week after, John receives five applications, and all candidates answered correctly to the questions. He only has to assume their basic level is equivalent and he can now proceed with a more complex problem-solving assessment before the usual round of calls and meetings.
The problem-solving John usually does consists in inviting candidates to the office and have them spend some hours with the person they will assist, Tim is the start-up full stack developer and therefore spends one entire morning with the candidates. In his opinion, it was hard to see precisely what each could do without being a ferocious exam supervisor.
Finally, John decides to hire Jess, she seems to be a smart and capable girl, and after all, she did get the coding answers right, and Tim's opinion is quite favourable.
One month into the job and John is disappointed, Jess tries her best but bugs keep appearing, and she seems unable to solve them. John concludes that he made a mistake in the assessment of the candidates.
And here, he meets with Pete, a school friend, and Mike, a friend who founded a software development start-up some years ago. Johns asks him how he does to assess whether the candidates are the right fit, surely he has some experience in recruiting developers.
"You know John before I did several interviews where I left the candidates to fight with a coding piece for 30 minutes and then I took the idea I liked the most. Effective, but candidates had to come in the office and stay there for some time, you know as well as I do that they prefer doing things fast, and therefore remote.
Last month I tried a new feature, and this is our future John: Skype launched Skype Interviews. Sounds fun, but with a simple addition of new features it does work well."
"What could be the difference with the normal Skype? Do you not get to see the face of the candidate anymore?"
"Come on John; it is the same as Skype, video, mic and chat. But on the left side of the screen, you have these windows that you can open. One of them is a whiteboard on which you can write stuff with the pencil, put preformed shapes, insert text boxes and such. This board is visible and simultaneously accessible to all the call participants. The second window is a code editor, and this is where things get real: you can choose any coding language, and directly see what the others are writing there. When I recruited Paulina, I just copied in this window the code problem I usually submit to candidates, and I let her solve the problem. From time to time I checked where she was, and in the end, I showed her directly what I liked or would have done differently by writing in the code block.
There is also another feature that I did not use yet but which is interesting if you want to interview with several recruiters: the interview notes are only visible for you and the other recruiters, the candidate has no idea you are talking about them behind their backs, nice right?"
"That sounds great, and you say this Paulina was a good fit? I should try this, what do I need to do?
"My dear John, Skype did great, really great: just go on the Skype Interviews website, enter from an account you have or just as a guest, copy the link they give you to invite all other desired participants and click on "begin call" the call window with all the features just opens in your browser, and you are all set. Honestly, it was faster and easier to adapt than I thought it would be. Anyway, this coding feature helped in my assessment of candidates."
When Mike finished describing his method of recruiting, Pete suddenly joined the conversation. He said: "John you're so old-fashioned, the way you recruit people maybe this was popular in the '80s. Mike, you're slightly better, but you can still improve it. Making the recruitment process quicker and more effective. A few months ago, I decided to invest in my HR department by buying them an ATS. It stands for Applicant Tracking System, and it helps the HR manager and team in hiring people from scratch. With that software you post a job ad on many job boards with just one-click, that's the way for John to get more than five applicants. Then it's easy to manage the CV database, everything is kept safe in the cloud, and I should add, GDPR compliant as it is our new favourite topic. The software will help you screen all the candidates' thanks to keywords and usually ranks them according to their suitability to the job (makes things so much faster!). When you pick up your best candidates, with the software you can schedule job interviews, also it coordinates with your online personal calendar. And it includes Skype Interviews, which saves your time on the recruitment process and assessment of the programmers. So, guys, you should think about it and move on to the future. Honestly, you'll soon be dinosaurs…"
If you're like John, and you want to try Skype Interviews; Ask us for a trial or visit the website right here for more information → Skype Interviews
If you're like Pete, and you want an ATS integrated with Skype Interviews; then Check out our website → In-recruiting
With Skype Interviews: your regular job interview will run smoother. The new features of the program will enable you to open an extra window with the in-browser code editor that allows candidates to run their code and check their results in real-time.

In brief, you get:
Connect without downloading anything or using an account, invite using a simple link

Whiteboard feature with pencil, rubber, text and shapes

Code editor with all languages

Interview notes visible only for you and recruiters

In addition to the usual chat
Skype Interviews is the next essential app for all recruiters. In-recruiting is the first ATS in Italy, which has integrated this Microsoft tool into its software. Thanks to that, the recruitment process is even more complete. Starting with posting job ads, and finishing the interview also within the software.
If you are curious to see how Skype Interviews is Integrated into our software, here's a quick look:


And remember if you think our product can bring added value to your recruiting projects, request a DEMO!