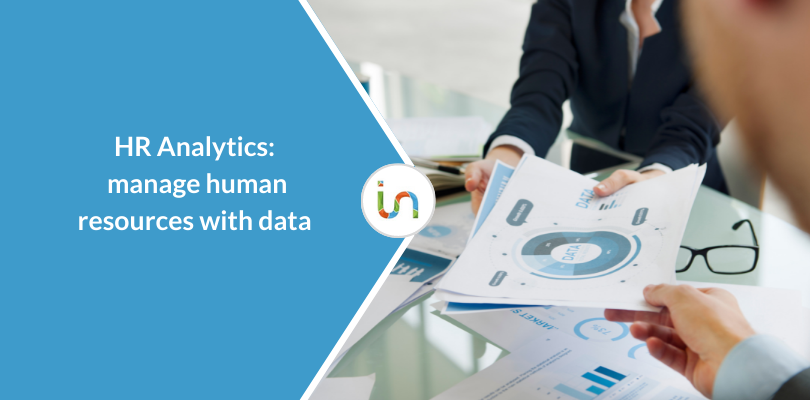 HR Analytics: manage Human Resources with data
Today companies are all aware of the role and value of data (big data) within their organisations. Data is not just an indicator, a parameter or mere numbers: data provides a valid source of informations on the business processes and it is therefore a potential tool to be used to make more objective decisions, and to identify and solve problems. The organisation's data can lead to performance improvement and guide data-driven company growth. In the field of Human Resources and personnel management, data is generally referred to as HR Analytics and can be monitored and analysed to improve processes, as well as enhance the reputation and values of the organisation.
But what are HR Analytics? How can they be analysed and why are they important to those working in HR, search and selection today?
HR Analytics and / or People Analytics: the meaning
When we talk about HR Analytics we're referring to the analysis of data and statistics that related to HR and recruiting (recruitment analytics) which are read and interpreted to manage Human Resources with a data driven approach. Recently a new phrase has also been introduced, People Analytics, to describe the spread of new forms of analysis with artificial intelligence systems.
This expression, People Analytics, is more accurate because the data that is being assessed generally relates to people's behaviour (both candidates and internal resources of the company). The expression also has a broader scope and extends the concept of data and process analysis to all company sector, not just HR.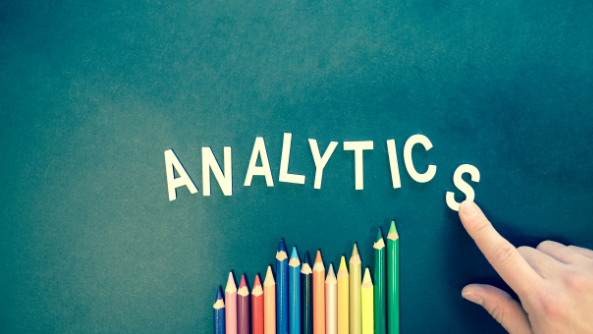 HR Marketing: 6 metrics shared with marketing
This analysis of data once again draws attention to the similarities between recruitment and marketing and leads to a discussion of recruitment marketing. Many of the metrics used in the search and selection activities, which help recruiters make data based decisions are actually derived from the main parameters used in web marketing activities. For example:
Impression: indicates the number of times a piece of content (for example an ad) has been viewed; how frequently it has been viewed;
Views: a user who visited a page on the website (such as the career page). There is also talk of unique (for single user) or total views (a user can visit the same page several times);
CPC (Cost Per Click): the advertiser pays for each click made manually by users on a banner or link on another site that brings the user back to their site;
CPM (Cost Per "Mille", thousand): is the cost per 1000 impressions. The advertiser pays for the placement of an ad on the site and for the views by visitors;
CTR (Click Through Rate): indicates how many people have clicked on a content compared to the total number of people who have seen it;
Conversions: the number of people who perform a relevant action (for example, download content, subscribe to the newsletter, etc.).
HR Analytics between ATS and artificial intelligence
In human resource management, HR Analytics guide recruiters towards objective decisions and choices or confirm their recruiting strategies. The data, concerning various aspects of the selection process, can be collected and analysed more easily with tools such as the In-recruiting Applicant Tracking System or with the application of artificial intelligence and machine learning algorithms.
Statistics and HR Analytics in In-recruiting
In-recruiting allows you to take advantage of HR Analytics to perform data driven recruiting activities. In addition to providing data on the progress of the hiring processes in the company, In-recruiting allows recruiters to collect and analyse information, recruitment metrics and key KPIs to objectively evaluate the efficacy of the recruitment processes and to improve future hires.
KPIs and recruiting metrics: what they are
KPI (Key Performance Indicators) and recruitment metrics are indicators that measure the strengths and weaknesses of your search strategies, check the results achieved by the recruitment processes and allow you to plan corrections or changes.
Some of these parameters can be monitored before, during and after the selection process to more easily obtain the Talent Acquisition objectives. Some of the main KPIs include: time to hire, time to fill, duration of an advertisement, conversions, number of applications received per advertisement, number of applicants applied, sourced or disqualified, number of candidates present in the hiring pipeline, etc.
To get an overview of the main recruiting metrics or to understand them more specifically, click on the image, download the report and find out which were the main and most effective recruitment channels in 2020.
Download the Source of Hire 2020 report for free.


Predictive Data Analysis and artificial intelligence
The data analysis work, also executed with artificial intelligence technology, can go as far as studying the historical hiring data to make estimates and forecasts for the future. Predictive analysis allows you to develop new strategies and make decisions that are based on reliable data and on the validity and efficacy of past hires. Inda, our artificial intelligence technology for recruiting and talent acquisition, works on this and other properties.
The recruiter, a new Data Analysis expert?
With all of these new solutions and ways of approaching recruitment (which are increasingly data driven), even the role of the recruiter is being transformed and enriched with new analytical and Data Analysis skills that allow them to read and interpret data correctly and make objective decisions.
HR Analytics, the monitoring of KPIs and recruiting metrics and the processing of reports (a feature also available with In-recruiting), are tools that the recruiter can use to validate past actions (e.g. perceptions of candidates, processes, adequacy of hires), check those in progress and plan more effective hiring activities for the future.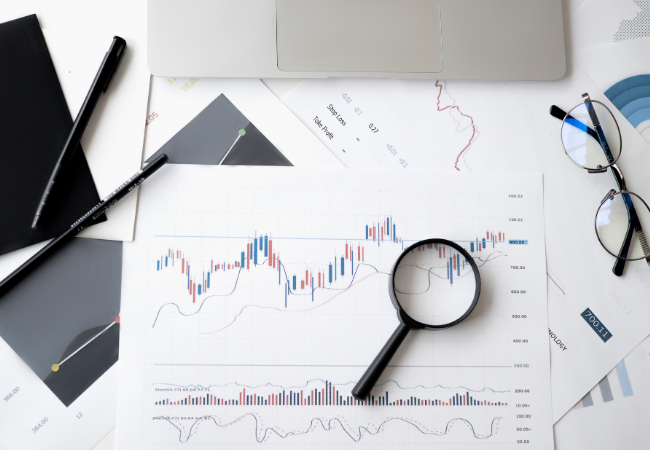 The importance of HR Analytics for human resources
Those involved in search and selection often evaluate their processes and strategies. They try to understand which channel brought the most candidacies; which source the best candidates came from; which parts of the selection process take more time and for what reason; whether there are specific obstacles to a more fluid process; how to improve the candidate's experience; whether there is a positive return on the selection costs etc.
Faced with these questions, some prefer to proceed by "trial and error" or continue without making any changes or adjustments, while others, as stated at the beginning of the article, understand the value of their data and understand that they can find answers and solutions in their data.
If you are interested in learning more about how In-recruiting can help you specifically in relation to HR Analytics or if you want to know more about the other features of our recruiting software, request a demo.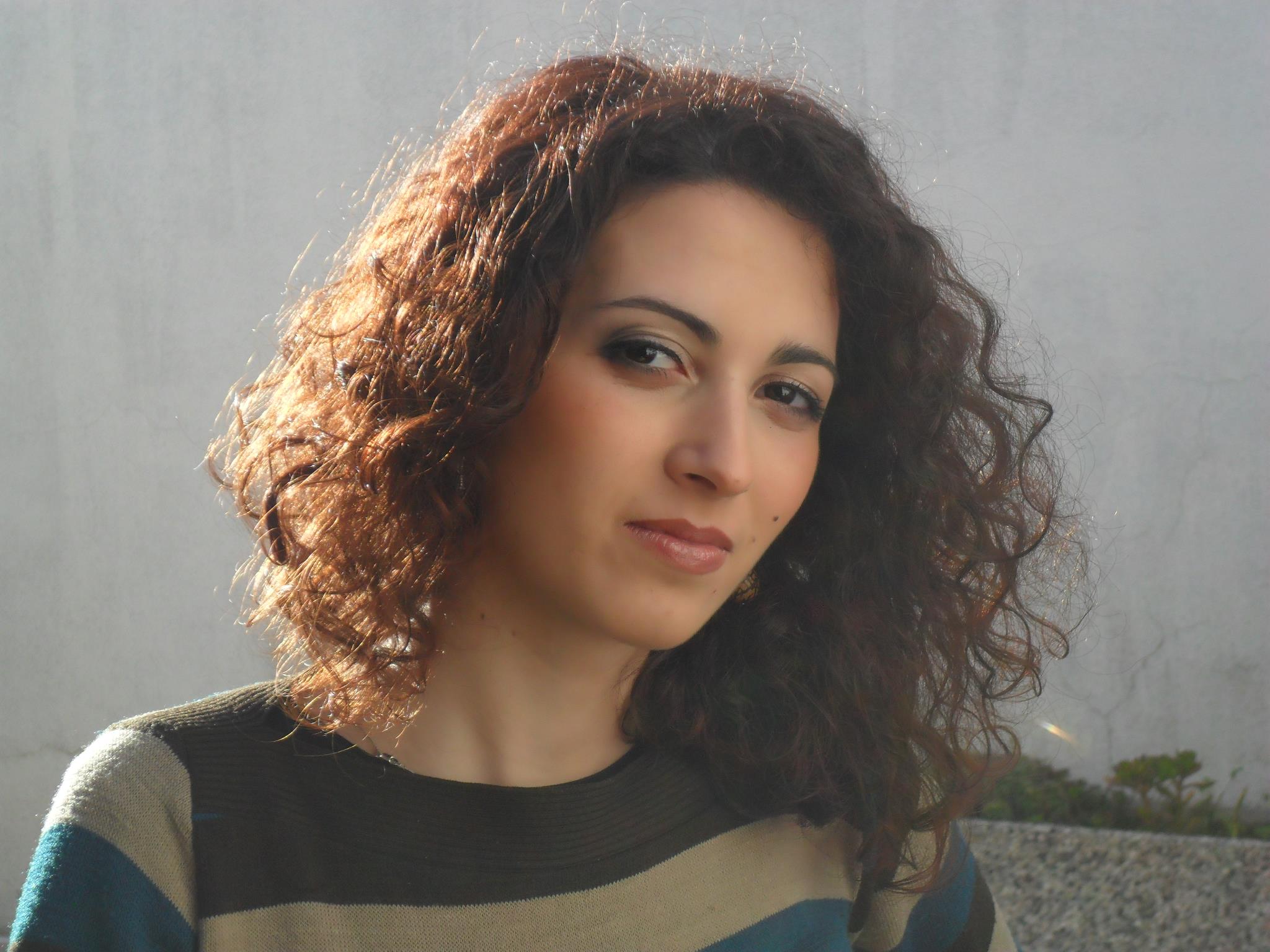 Digital Marketing presso In-recruiting