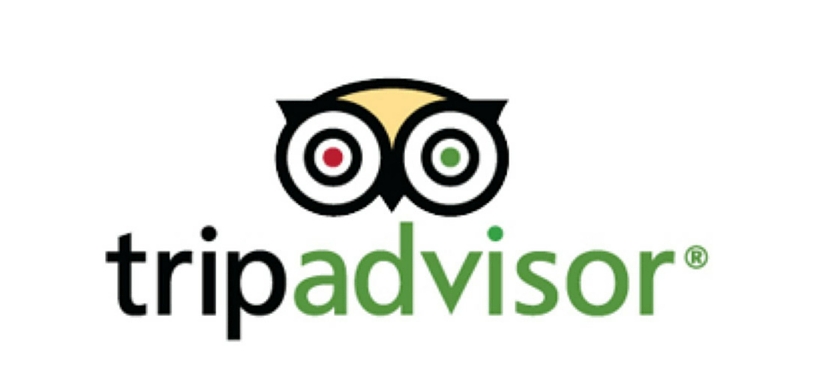 10 Tips from TripAdvisor to Create Memorable Employer Branding
Developing an Employer Branding strategy that can attract the best talent to your business is not easy.
For those who want to begin structuring their company's Employer Branding, we recommend that you aspire to models of excellence by applying best practices and adapting them to your own needs. One of the global models is undoubtedly TripAdvisor. Here, we would like to share the suggestions made by by Lori Russo (Head of Global Talent Acquisition) and Stacy Zapar (Employer Branding & Sourcing Strategist) at the Annual Resources Summit held in San Francisco. During the event the two employees described the process that they have taken to renew the Employer Branding of their company, TripAdvisor, over the last few years. This is synthesised into ten key steps to develop an Employer Branding strategy.
Step 1: Find interesting content already in your company
The first steps is not to decide which features of the corporate culture you want to communicate to your audience, but rather to listen to your employees. The first step that Lori and Stacy took was to thoroughly investigate the company's business life by questioning: "What do you like about your work?", "What projects are you working on?" And "How do you decorate your work area?". This made it possible to create a series of content already available in the company. For example: some employees published images of the company headquarters in their Instagram profiles, while other wrote independently on their blogs to describe their working experience.
In doing so they achieved two goals, firstly identifying the real characteristics of the corporate culture; secondly, finding material that was already available for the promotion of the brand.
Step 2: Design a roadmap to develop your Employer Branding
Building Employer Branding is a process that consists of several phases and takes time. For this reason it is crucial to draw a roadmap that you can follow. Skipping this first step is risky: you could end up only focusing on short term tactics, losing sight of the overall strategy.
In particular, the Talent Acquisition team at TripAdvisor planned a strategy before everything else that governed the whole process and only at an advanced stage did they develop the content to be published on different platforms.
Step 3: Create a dedicated brand (if possible)
Previously TripAdvisor used the Twitter account @TripAdvisorJobs to promote its Employer Branding, using Twitter primarily as a channel to serve job ads and vacancies. However, they realised that this minimal approach could be holding back the development of a full Employer Brand.
So the goal was to identify a name that could be used consistently across all social networks. Considering that the platform was also aimed at the consumer public (customers), they wanted to choose a name that would really connect with this section of their audience (potential employees).
Eventually the Talent Acquisition team chose the name @GoTripAdvisor. One of the reasons was that this name could be given a few different interpretations: when you go on a trip you say that you go with TripAdvisor, but the name is also an exclamation, like an enthusiastic fan cheering "Go! TripAdvisor".
Step 4: Choose a hashtag that strengthens the brand
Hashtags have a specific importance in social networks (particularly Twitter and Instagram), so Lori and Stacy had to choose one that would reinforce and be in line with their brand. In the end they decided to go for the most obvious but also most consistent solution, to use #GoTripAdvisor (the same as their Twitter account) to flood the market with one unique message.
Step 5: Choose the pillars of your content
One of the reasons for this change was that TripAdvisor did not want to simply publish its job ads and vacancies but to have a wider approach of improving their Employer Branding.
Four columns (categories) of content were chosen to be published. Each represented a different point of view or feature of the TripAdvisor identity.
These are the four pillars:
1. Life at TripAdvisor. Small fragments of the working life of the employees.
2. Work it. Tips for making a career and finding work, dedicated to job seekers.
3. Love travel. Content related to wellness and travel.
4. Locations. News about events near Boston (the company headquarters) and other TripAdvisor offices.
Step 6. Create your social recruiting team
Only a small number of the TripAdvisor recruiters had Twitter accounts, so a key step was taken to train the whole team on how to create, configure and manage a Twitter account. This made it possible to align the entire team in promoting the Go TripAdvisor brand, even on their personal channels.
They chose to use personal Twitter accounts because the goal was to get a true mix of professional and personal elements: they wanted the recruiters to show their interests and their personality, not just to share content created by the Talen Acquisition team.
Step 7: set goals and fix KPIs
Specific goals were defined for the recruitment team: each person was responsible for Tweeting at least five times a day from their personal account. Performance indicators (KPIs) were set for the main social activities and finally a contest was opened to encourage the team members to participate.
An old adage says that "what you can't measure you can't control". Set targets and specific KPIs giving precise directions to the recruiters on what you expect them to do. Active participation is a fundamental part of building Employer Branding.
Step 8: Develop your content curation strategy
Doing content curation also means monitoring your network to find content created by other people which could be interesting to your audience. Stacy Zapar emphasised that three out of the four pillars of the company's content strategy do not have a direct link with the company (Work it, Love travel, Locations) but that's what they wanted: there are many users producing interesting material in these topics that aren't linked to TripAdvisor.
In particular they chose to use Pinterest as a content curation tool, because it is intuitive to use and directly addresses the public. One of the features allows a user to follow the bulletin board, so the company gets additional benefit of actively overseeing an additional social network, reinforcing its online presence.
Step 9: Put shared management of social networks in place
Stacy Zapar (Employer Branding & Sourcing) decided not to give one person 100% responsibility of the @GoTripAdvisor (Twitter) account, rather to give shared responsibility among all 25 recruiters in the Talent Acquisition team. Each week one recruiter has the responsibility of being the "TweetAdvisor". This choice was made for two reasons: firstly no single recruiter can devote all their time to social network management, they would neglect the actual goals of their job. Secondly, in this way @GoTripAdvisor would not be an impersonal business account but rather, would have a changing personal character and dynamically representing the corporate culture.
Step 10: Organise your weekly content
Organising your content in an editorial calendar and defining the amount of time devoted to various activities is crucial to effectively coordinate all of the recruiters' activities, including social networking.
TweetAdvisors were encouraged to schedule all posts at the beginning of the week so they could spend most of their time interacting with followers. It was estimated that the recruiter would take about an hour to choose and upload content (Monday and Friday) and then 15 minutes each day for other interactions on social networks.
In conclusion, a case history analysis such as this highlights two elements: 1) only be encouraging employees to spontaneously share their business experience can you build a 'business narrative' that can make Employer Branding seem real and not cold or impersonal. 2) A process like this needs to be governed and precise goals are to be set and proper tools are to be used, only a coordinated management of these two elements will be able to support an effective Employer Branding process.